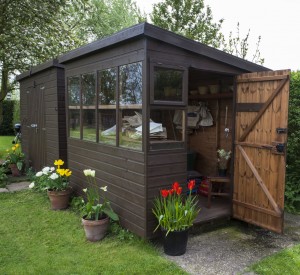 We've known about man caves for years now, but homeowners are carving out other personalized spaces in their homes and on their property. Much like
a garage living area
, she sheds can bring life and livability beyond the walls of a home.
A she shed can either be an existing, refurbished outbuilding, or a shed you make from scratch. What makes it a she shed, though, are those extra flourishes and touches that reflect your personality. Whether you want a quiet space to do some reading during the day, or your own private yoga studio, here are a few tips on making your own she shed.
Give your shed some color
Backyard sheds aren't known for their color, but your she shed should reflect your personality. After your shed is either cleaned out or built up, put a coat of paint on it. Choose whatever color reflects you, even if it's an unconventional exterior shade. Pink? Purple? Pumpkin orange? Be whimsical! This is your space to do with what you want.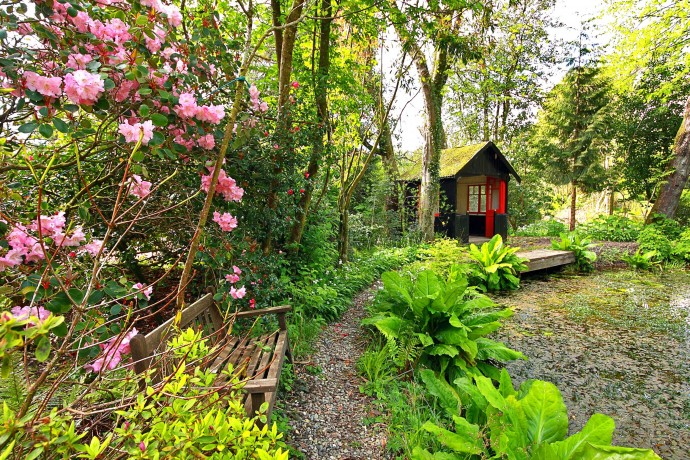 Put in a patio or deck
Sometimes you'll want to use your she shed for quiet, indoor moments. But other times you'll want to appreciate your backyard, take in a sunset, or enjoy the weather. For those times, turn your she shed into a hybrid indoor/outdoor space with a patio or deck. Don't just make it an isolated part of your backyard. Instead, let your she shed help your backyard become a living space.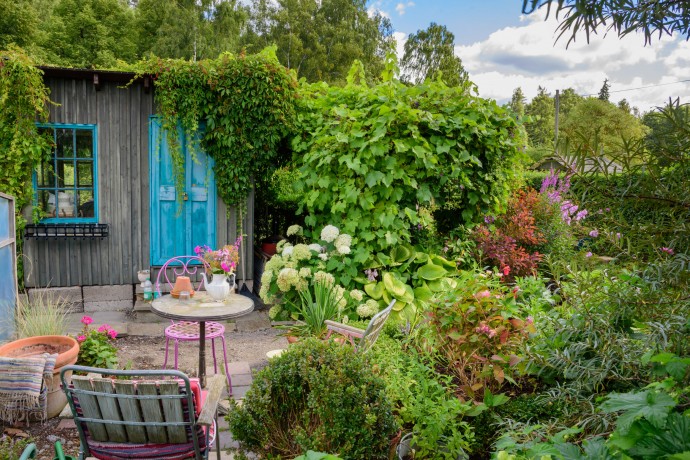 Get the right furniture
What is your she shed for? Is it an outdoor office? A place for crafts and projects? Is it just a sanctuary for quiet contemplation? Whatever it is, make sure you have the right furniture for the space. The desks, chairs, pillows, and wall hangings should all reflect you and your intended use for the she shed. Don't just pile in some old furniture you're not using in the house. Make sure the furniture all works together.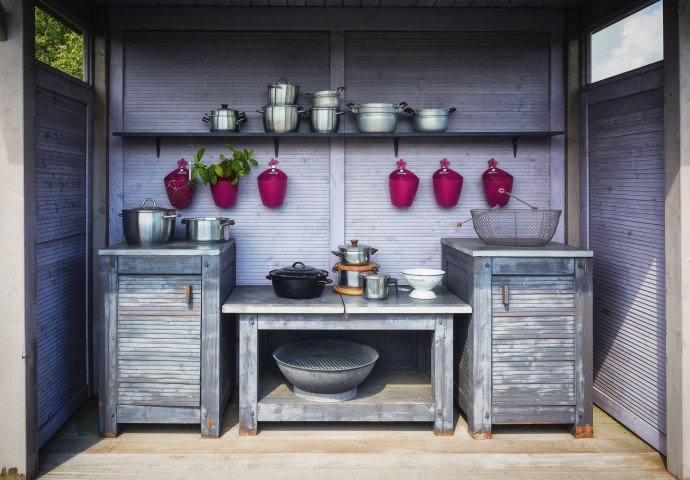 Hit up the antique stores
No she shed is complete without accessories, but simply buying bits of flair at a big-box store won't do. If you really want to give your she shed character, learn the basics of antiquing. Once you find the right accessories for your she shed, it will start to look more like you and less like an ordinary outbuilding.
Add a pond, moat, or green roof
Let your she shed artfully disappear into your backyard greenery with a pond, moat, or a green roof. Putting your she shed on the water or cultivating grass on the roof can better integrate your she shed into your green space.
Considering converting that storage unit in the back into a she shed? We want to hear your ideas! Get in touch with us anytime, or connect with us on Twitter and Facebook.