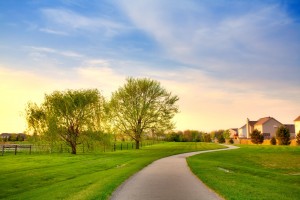 If you've been considering entering the housing market and taking out an Indiana mortgage loan, but are concerned that you may not get approved, don't give up hope. There are certain steps you can take to improve your chances for approval that will allow you to purchase while interest rates are still low and housing prices are still competitive.
Review Your Credit
The stronger your FICO credit score, the more likely you will be to get approved. It is important that you take the time to review your credit rating and history. If you see inconsistencies on the report, be sure to dispute them with the rating agency to have them removed. You can also pay down some of your unsecured debt to quickly boost your credit if needed.
Prepare to Apply
Save for a down payment of at least 3.5%, make sure your credit rating is a 580 score or above and document all of your income. The more evidence you can provide that demonstrates to the lender that you will be a good borrower, the more likely you are to be approved. If you have recently taken time off for family leave and your paycheck stubs do not reflect your actual income, ask your employer to provide a letter to include with your mortgage application.
Do Your Homework
Apply with a lender that has a portfolio of loan options available to choose from. If you have only the minimum 3.5% for a down payment or a weaker credit score, you will want to apply with an FHA approved lender or possibly a USDA approved lender or VA approved lender in order to maximize your chance of being approved under one of the programs they offer.
Consider a Co-Signer
If your credit is not up to par, you can always consider a co-signer on your loan. For example, if your parents are willing to guarantee your loan, their income and credit score will be considered as a part of the approval process. Plus, if you're short on your down payment, a one-time gift is allowed to help you achieve the necessary down payment.
Maintain Stable Employment
If you are considering an Indiana mortgage, it is best not to change jobs and maintain stable employment with your present employer. Lenders like to see at least 2 years of consistent employment in your present field of expertise.
First Option Mortgage offers a large portfolio of loans and can work with you to find an Indiana mortgage that fits your financial status and will meet your needs. To speak with one of our Indiana mortgage specialists about the loans we offer, simply fill out our Fast Response form or give our Indianapolis branch office a call at 317-713-9500.  Our experienced mortgage professionals are happy to sit down and discuss your needs. We look forward to hearing from you!
Tags: best time to buy a home, first option lending, first option mortgage, Indiana First-Time Homeuyer, Indiana Mortgage, Indianapolis Home Loan, indianapolis mortgage