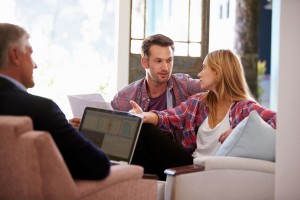 Equifax, one of the largest consumer credit reporting agencies, has been under heavy fire since last week,
ever since 143 millions customer's have had their information leaked after a cybersecurity attack.
  This leak was massive, compromising people's names, birth dates, social security numbers, and over 200,000 usable credit cards. To date, the Equifax leak is the largest security breach in the history of security leaks.
Since creditors share consumer information across branches, you might be wondering if your credit has been compromised, or how to go about protecting it. Well, don't worry, because here's how you can find out, and how you can prepare for the worst:
How to Find Out
Equifax has been working diligently in the breach's aftermath. They have sent direct mail and e-mail notices to the people who have been severely compromised. For others, there's also a way to check via online if your particular information has been leaked.
Equifax has built an entire website dedicated to the leak. All you have to do is visit Equifaxsecurity2017.com. You can enroll there for information or, if you feel hesitant about giving more information online, you can call a dedicated hotline at 866-447-7559.
 Initially, Equifax required those checking on the credit breach to agree to waive their right to arbitration and class-action lawsuit. Equifax has stated that many contractual obligations in their end-user agreement have been voided due to this faux-pas, stating:
 "In response to consumer inquiries, we have made it clear that the arbitration clause and class action waiver included in the Equifax and TrustedID Premier terms of use does not apply to this cybersecurity incident."
Equifax also automatically ops you into their free credit-monitoring program, should you utilize this check. Simply put, you're required to give Equifax more of your information. It's up to you if you'd like to give them more of your information.
How to Protect Yourself from the Hack
If you aren't one of those affected by the leak, pat yourself on the back. If you are, some much-needed preparations are in order.
If you've been compromised, you can ask another credit bureau to place certain restrictions on your credit. For example, fraud alert will create additional verification from credit companies, banks, and commercial cards in order to verify that you're the one spending money at that time.
The three major bureaus to help with this are Equifax, Experian, or TransUnion. Don't worry, utilizing another of the two bureaus' credit reports will affect all three. However, fraud detection might cost a fee, depending on which bureau you use.
The positive with adding services to you account is that many come with a free copy of your credit history. This is crucial to determine if someone has used your stolen information to make any purchases, potentially hurting your credit score.
You also have access to one free credit report every year, so take advantage of this opportunity to check if you've been hacked. If you spot any odd changes, you should immediately contact your bank, credit card company, or whomever has been affected by this fraud. Follow all filing procedures to report the mistake.
As a last resort, you can ensure that nobody has the slightest possibility of tampering with your identity. In order to do so, you need to go directly to Equifax and request a security freeze on your account.
Security freezes act much like temporary-to-permanent credit locks. Freezing your report prevents everyone, including you, from looking up your credit information. What this means is that banks can't search you if you needed a new account, or credit card companies can't run a credit check on you.
Freezes will incur you a serious fee, and incurring a freeze will only work for that particular Consumer Credit Bureau. So make sure you use this option when all other choices have failed.
 In the digital age, managing your security can be difficult. We know what it's like to be worried about your financial success, so if you have any other questions about financial security that you'd like answered, let us know. And if you have any comments or questions about this leak in general, get in touch with us on Facebook and Twitter.