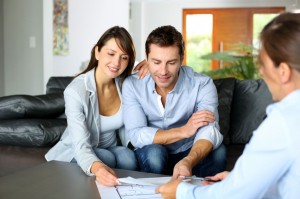 Searching for the right Indianapolis mortgage can sometimes feel like a daunting task. Who to turn to and who to trust when it comes to such a complex product may seem difficult, especially with so many options to choose from.  Taking the time to shop around for your home loan can potentially save you thousands of dollars in the long run.
So how do you know you are getting the best mortgage to suit your financial needs? Here are five steps you can take to secure the best possible Indianapolis mortgage.
Shop Around Without Affecting Your Credit Rating
Don't be afraid to get multiple quotes from local Indianapolis mortgage companies as well as national providers. As a matter of fact, get as many as you need to feel you can make an informed decision. You have a 30-day window from the time you get your credit checked from the first lender to get other enquiries without affecting your credit score with multiple pulls, so take advantage of that window and go shopping!
Explore All Available Loan Types with Your Lender
There are several types of mortgages available on the market. You may qualify for one of the many beneficial government home loans, such as an FHA or USDA loan, allowing you to purchase with little or no money down. You also need to consider the benefits of a fixed-rate vs. adjustable-rate mortgage. Your lender should sit down with you and discuss your financial goals and future plans to make you're your loan is aligned with your needs.
Discuss Buying Down Your Interest Rate
You can knock interest rate points off your mortgage by paying for discount points on your mortgage. You pre-pay the money up front in exchange for a lower interest rate over the life of your loan. This only makes sense if you have the upfront cash to do it and plan to stay in your home for an extended period, but is often worth discussing  with your mortgage lender to determine if it makes financial sense.
Fully Understand Your Closing Costs
The government requires your lender to provide a good faith estimate (GFE) three days after the loan was applied for. Carefully review the closing costs and don't be afraid to ask what they all are! You are not the expert; you don't have to have all the answers. And don't be afraid to be a shrewd negotiator. Ask for reduced fees and see what you may be able to negotiate down.
Go Local
Face-to-face time and personalized service can be a huge benefit when you are working on such a large and complex transaction. Look for a mortgage broker with an Indianapolis branch and look for local reviews about the Indianapolis mortgage company you are looking into.
At First Option, our loans are tailored to the requirements of Indiana law and regulations. Because we have local teams that know your unique needs, we can serve you directly with our local Indianapolis mortgage team.
If you're currently planning to purchase, refinance, or learn more about mortgage rates, simply fill out our Fast Response form or give us a call at 888-644-1999.  Our experienced mortgage professionals would love to sit down and discuss your needs. We look forward to hearing from you!
Tags: best mortgage broker, first option lending, first option mortgage, home mortgage, Indianapolis Home Mortgage, mortgage payment