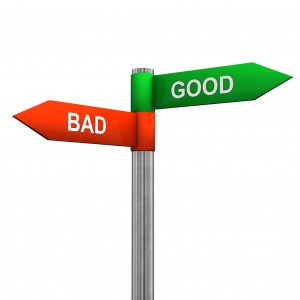 The housing crisis of 2007 and what followed gave many Americans a peek into the dark shadows of the housing industry and uncovered some less than desirable practices by some mortgage companies during that time. Sub-prime mortgages, mortgages with a balloon payment at the end and other creative schemes were developed, packaged, and sold to unsuspecting consumers.
The consequence of this, coupled with the great recession, put many borrowers in less than ideal circumstance and many borrowers found themselves in a situation where they could no longer afford their mortgages. Fortunately, low interest rates, an easing in the market on credit requirements, and several government backed programs have opened the door to struggling homeowners looking to get out of a bad mortgage.
To Refinance or to Sell
This will be the first question you will want to ask yourself when you decide you are ready to make a change to your mortgage. If you currently owe more on your home than the home is worth, you will have to consider what is commonly referred to as a short sale. This is where the lender agrees to accept less than what is owed on the home and in exchange, releases you from your financial obligations. This will affect your credit however, and discussing this option with a credit counselor first is highly recommended.
Refinancing Options
If you choose instead to refinance, there are several option available on the market today. HARP and the FHA Streamline refinance are options introduced by the government to help homeowners that may be underwater or close to underwater on their homes refinance said homes. In many cases, this type of refinance does not require an appraisal and in some cases does not even require proof of income. If your current debt-to-equity ratio exceeds 80%, then both of these programs are excellent options to consider.
Alternately, if you have built up some equity in your home and have maintained a decent credit score, you can consider a conventional refinance on your home and may even want to consider a cash out refinance to capitalize on some of your investment.
If you have found yourself in an unaffordable or otherwise less than desirable mortgage, the best advice is to take action now, while interest rates remain low. If you want to know more about the programs we offer or have questions about the refinancing process, simply fill out our Fast Response form or give us a call at 888-644-1999.  Our experienced mortgage professionals would love to sit down and discuss your needs. We look forward to hearing from you!
Tags: first option lending, first option mortgage, government assistance, Government programs, HARP, HARP 2.0, refinance, refinancing