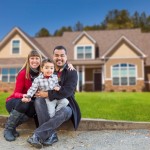 Many people think about
buying a foreclosure at auction
in order to get a great deal on a piece of property. While the savings can be tremendous, there are some things you should be aware of.
For starters, you will need to do a considerable amount of preparation before you attend an auction. This means inspecting the property and determining what repairs, upgrades, or improvements will need to be made after purchase. These can add up quickly, so it's best to walk into the auction knowing them in advance. It also means paying for a title search to ensure there are no liens on the property. If there are, you will be responsible for paying these liens off should you cast the winning bid.
It is strongly advised that you attend a few auctions to help decide if buying a foreclosure at auction is right for you. Get a feel for the way they work and what you can expect. Not only will this help you get comfortable with the process, but it can help you develop a bidding strategy that can save you thousands when you are ready to buy.
Finally, when you are ready to bid, be sure to check the requirements needed to participate in the auction, such as the amount of the certified check you will be required to bring. This shows you are a serious bidder, and if you are successful, you simply sign this over to the auction company. If not, you'll take the check home with you.
Buying a foreclosure at auction can be a great deal. Even so, you are most likely going to need to get pre-approved for a mortgage before everything is said and done. That's why we invite you to contact First Option Mortgage for more information about the mortgage options that are best suited to your needs.
Image Source: iStock.com/Feverpitched