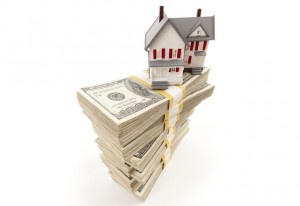 Paying off your mortgage early can seem like an impossible feat, especially if your budget is already tight. Building up equity more quickly does require some work, but it can be manageable, if you strategize correctly. If you want to cut down on the life of your loan, consider one or more of these tips.
1. Make an Extra January Payment
Paying more on your mortgage every month isn't feasible for every homeowner. If you can only manage to pay extra once a year, doing it in January will give you the most bang for your buck. By putting more toward your principal in the beginning of the year, less will accumulate in interest in the next 11 months. Homeowners who make a second payment every January can shave as much as four years off the life of their 30-year loan, which can result in tens of thousands of dollars saved. If you receive a bonus or a cash Christmas gift, put it toward your mortgage to build up your equity.
2. Look into Refinancing
Homeowners who plan to stay in their house for the foreseeable future should always monitor mortgage interest rates and consider refinancing. Even shaving a few tenths of a interest point off your loan will save you thousands over the years—and many people can save much more than that. Talk to your lender about refinancing and see how much you can save on monthly payments, which will work toward building equity faster.
3. Pay with a Cash-Back Rewards Card
If you don't have credit card debt, you should look into your options for a cash-back rewards credit card. Many companies offer great return rates with the expectation that you'll allow interest to build up, but you can reap the benefits without the costs. As long as you commit to paying off your whole credit card bill every month, using one to make your mortgage payments can give you a lot of cash back, money you can use to put toward the principal of your mortgage.
4. Round up Your Payment
It's a simple trick, but effective. However much your monthly mortgage payment is, round it up to the nearest hundred, and pay that every month. You'll hardly notice the extra money gone every month, and you'll still build up equity faster than you would be by paying the minimum.
If you're interested in purchasing, refinancing, or learning more about mortgage rates, simply fill out our Fast Response form. Our experienced mortgage professionals would love to sit down and discuss your needs. We look forward to hearing from you!
Tags: home mortgage, Mortgage, mortgage education, mortgage interest rates, mortgage payment, refinance, refinancing