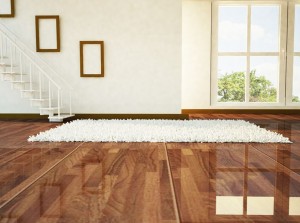 Home renovation projects, when done properly, can have a huge positive impact on your home's value as well as your overall life, but they can also be stressful and overwhelming if not planned properly. Putting a solid strategy in place, identifying how much it will cost , and making sure you have the financing in place to achieve your goals before you start is critical to the success of a project. Here are some steps you will want to take before you begin your next home renovation.
Set Your Goals:
First off, you will want to determine which projects you are hoping to tackle and when you want to have each of them completed by. You should also take into consideration what you are hoping to achieve with each of those projects. Completing a kitchen remodel to improve your home value will have much different implications than completing that same project because you want to start a home baking business.
Create a Plan of Attack:
It is unrealistic to assume that you will be able to get all of your renovation projects completed at once if you have more than one that you hope to address, but making a list in order of importance, time it will take to complete the project, and estimated cost can help you to determine which you want to do in what order.
Get Quotes:
Get multiple quotes. Do your due diligence and check reviews, ask your friends or family for referrals, and interview your contractors. Make sure you and the contractor have a full understanding of the scope of the project so you can get the most accurate quote possible based on what you would like to have done.
Write Up a detailed budget:
Avoid scope and budget creep. Make sure you know what your budget is for each of the stages of your renovation. You can expect your labor cost to be around a third of the projects total budget. Be sure to include budget for unknown issues that may arise. As a cushion, it is recommended that you leave around 10% of what you budgeted for labor for these unknown variables.
Get Financing:
There are several options for pulling cash out from your home if you have the built-up equity. This may include taking out a home equity line of credit, a second mortgage, or doing what is referred to as a cash out refinance. Other options include FHA 203k mortgages that will allow you to simultaneously refinance the first mortgage and combine it with the improvement costs into a new mortgage and energy-efficient mortgages that will help to finance improvements that will improve your homes energy efficiency.
If your interested in exploring financing options through First Option Lending for your next home renovation, you can speak with one of our experienced mortgage lenders by simply filling out our Fast Response form or give us a call at 888-644-1999. Our experienced mortgage professionals would love to discuss your needs. We can't wait to hear from you!
Tags: energy efficient tax credit, first option lending, first option mortgage, first time home buyer, government assistance, refinance, refinancing