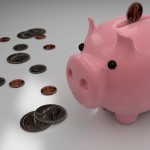 Refinancing your home
 is a fabulous way to cut your expenses and save some money over the long-term. However, we're sharing a few 
common home refinancing problems
you will want to be careful to avoid as you go through the process:
Unstable Job History. You should avoid switching careers, changing jobs, or opening a business prior to refinancing. Wait until after you've already signed the papers and made the deal before you consider any drastic changes to your employment.
No savings. It's always wise to go into a refinancing with money in the bank. This shows the lender that you can comfortably make your payments without any risk of default on your loan. One way to accomplish this quickly is to sell assets you no longer use/need, as well as taking on extra work temporarily so that you can build your savings quickly.
Little equity. If you have no equity built up in your home, this is a sign you're at risk of "going underwater" if the market changes. Being "underwater" means that a homeowner is facing a bigger debt than his or her house is worth. There are special programs like the Home Affordable Refinance Program (HARP) that can help those who are near being underwater or they are already underwater.
Our team can help you avoid these common home refinancing problems. When you're ready to cut through the red tape and refinance your mortgage, contact us at First Option Mortgage and we'll be happy to get the ball rolling.
Image Source: Pixabay.com
Tags: first option mortgage, refinance your home, refinancing your mortgage