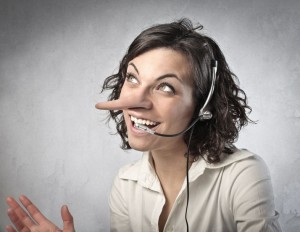 As the old saying goes, if it sounds to good to be true, it probably is. There is no exception to this rule when it comes to mortgage relief programs. Even with the many beneficial programs to refinance your mortgage that are currently being offered, making sure you are working with a reputable mortgage lender that has been approved to offer one of these refinancing options and avoiding scam artists that prey on victims who find themselves in financial hardship means being an informed and educated consumer.
Atlanta is a Target for Scammers
The U.S. Department of Housing and Urban Development (HUD) recently announced the second phase of the Know It. Avoid It. Report It. consumer awareness campaign in Atlanta. The campaign, launched during National Consumer Protection Week, March 4 – 10, is designed to educate consumers on loan modification and foreclosure scams and encourage them to take action.
Spotting a Scam
If you're looking for help with a potential foreclosure, stay away from:
Guarantees to stop the foreclosure process
Instructions not to contact your lender or lawyer
Requests to collect a fee before providing any services
Offers to lease your home so you can buy it back over time
Recommendations that you make your mortgage payments directly to the business instead of your lender
Offers to buy your home for cash at a fixed price that is inappropriate for the housing market
Pressure to sign papers you have not had a chance to read thoroughly or that, with few exceptions, a company is not allowed to take any money until it has completed the loan modification fees and there is free help available to assist you with trying to obtain a loan modification.
"One should never have to pay for foreclosure counseling or assistance," said Ed Jennings, Jr., Region IV, Regional Administrator for HUD in Atlanta. "That's why we need homeowners to be vigilant by seeking out HUD-approved housing counseling agencies to obtain help and avoid being scammed."
As an outcome of the foreclosure crisis, thousands of distressed Atlanta area homeowners have become targets to criminal third-party scammers, con artists, and thieves. Out of worry to save their homes, borrowers are giving millions of dollars to mortgage relief scam artists who are preying on good-natured homeowners. HUD encourages homeowners to call 1-888-995-HOPE (4673) or visit www.hud.gov/preventloanscams.com to get the facts about mortgage fraud, and report suspected scammers.
First Option Mortgage takes part in several government backed refinancing programs and would be happy to discuss your options with you. If you are interested in speaking with one of our Atlanta mortgage lenders or are interested in getting more information about the loans we offer, simply fill out our Fast Response form or give us a call in our local branch office located at (770) 226-5800. Our experienced mortgage professionals would love to sit down and discuss your needs. We look forward to serving you!
Tags: Atlanta, Atlanta Georgia, Finance, Georgia, Home Loan, Mortgage, Real Estate, Relief Scam, Scam