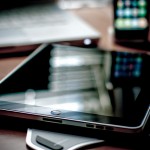 Money moves at the speed of technology nowadays. You file taxes online, bank online, and pay bills online. Why not apply for a mortgage online?
Admittedly, applying for a mortgage isn't always the most enjoyable of activities. It can be time-consuming, paperwork-intensive, and can involve a lot of phone calls and facetime. Even though modern technologies are making applying for a mortgage easier, that doesn't mean people still don't have their fair share of concerns. Many question online security and whether their personal information and sensitive documents could fall into the wrong hands. Others don't consider themselves tech-savvy, and tend to eschew modern conveniences. And some people simply prefer to meet face-to-face with a loan officer, especially first-time homebuyers and those who have a lot of specific questions.
Why apply for a mortgage online?
All of these concerns are understandable. So why go digital? Because the process is easier, faster, and safer than ever. All you need is Internet access and a scanner. Some apps even allow you to take pictures of documents and convert them to PDFs. You can do it from your home computer, laptop, tablet, or smartphone. And for those who like to talk with people, it's simple to conduct face-to-face meetings online.
Software makes shopping for interest rates and terms that much easier, too. You can see rates in real time and take advantage of the lowest ones. Inputting personal information is a breeze. If you make a mistake on a paper document, you may have to start over, deal with mail lag times, or make a special trip into your loan office to make the change. Online programs also allow you to securely upload application documents like copies of tax returns, pay stubs, or bank statements. Even closing on a mortgage is getting easier. You can sign and store documents online where they're kept safe for later viewing. All the information about your loan is housed in one easy-to-access place, rather than strewn all over the bottom of a desk drawer.
A word on millennial homebuyers
Millennials are spearheading the move toward more high-tech ways of doing things. They're all about modern conveniences and being able to control their lives on-the-go. And contrary to some opinions, millennials are buying homes. Maybe it's time to start embracing the millennial mindset: Imagine a paperless world, a world where you can apply for a mortgage from the comfort of your own couch. Technology is moving things forward, and we couldn't be more excited about it.
First Option Mortgage is at the forefront of technology and always seeking to streamline the mortgage lending process. And it all starts with our online application. Get started today.