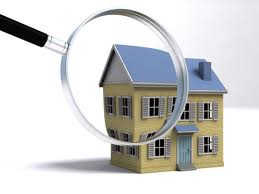 Despite many misnomers on the web today, there is absolutely nothing that would prevent you from refinancing your mortgage the day you closed on your loan if you so chose to. However, that doesn't mean you should.
So armed with the knowledge that you can in fact refinance whenever you would like, the next practical question is when should I? Here are three important questions to answer when making this type of financial decision.
Do I Have a Pre-Payment Penalty?
Some loans, particularly those that are considered "sub-prime" or some that may have been offered at a slightly lower rate than the going interest rates at the time, were designed with a pre-payment penalty clause. Typically this can cost a percentage of the outstanding balance on the loan or can be calculated as a specified number of months of interest. This can run you into the thousands, so if you do not already know, double-check and make sure you don't fall victim to this additional fee.
How Long Do I Plan To Stay in the Home?
When you refinance your home, you are in essence, paying off your current mortgage and taking out an entirely new loan. That means all of the closing costs and fees associated with taking out a mortgage will be charged again for refinancing your home. If you only plan to stay in the home for a limited number of years, you may not recoup those fees before you move again. Make sure you have a full understanding of the length of time it will take you to break even on your refinance.
There are some streamlined programs currently available that allow for the lender to potentially waive the appraisal process and provide credits to cover some of the closing costs, so be sure to explore these options as well.
Am I on an Adjustable Rate Mortgage?
All indicators are pointing toward the fact that interest rates are rising. If you are on an adjustable rate mortgage and planning on staying in your home long term, now may be the right time to considering locking in a new low fixed rate mortgage or risk paying a much higher adjustable rate down the road.
Remember to look at the big picture when you make the decision to refinance. Don't base the decision solely on whether the interest rate is lower than your current rate. Consider the costs involved, the time it will take you, and what your end-goals are. If the stars align, there is nothing stopping you from taking the next step and applying for a refinance.
If you want to know more about the programs we offer or have questions about the refinancing process, simply fill out our Fast Response form or give us a call at 888-644-1999.  Our experienced mortgage professionals would love to sit down and discuss your needs. We look forward to hearing from you!
Tags: first option lending, first option mortgage, HARP, mortgage education, mortgage interest rates, refinance, refinancing