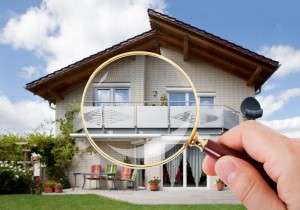 What's the shape of the housing market this year? Is it a good time to buy?
Should you refinance
? We've culled the world of real estate news to bring you the latest predictions and forecasts from the industry experts. Let's see how 2017 is looking so far …
Prices will rise, slowly
Much like last year, home prices are projected to keep climbing. But this year, gains will gradually slow down some. Despite slow sales growth, homebuyer demand is stronger now than it was last year around this same time. According to one real estate source, median home sale prices are expected to gain 5.3 percent this year compared to last year, with an estimated increase in home value of about 2.8 percent.
But according to Realtor.com, the forecast for home prices is expected to grow at 3.9 percent annually. It's still too early in the year for a definitive answer to who's right, but you can use these two differing amounts as a range.
Mortgage rates
Mortgage rates moved upward after November's election, bringing the rate to about 4 percent on a 30-year fixed rate for the first time in two years. That figure is forecasted stay in the 3.75 to 4.6 percent range throughout 2017.
The Federal Reserve raised short-term interest rates to between 0.50 percent and 0.75 percent at the end of 2016, and three more hikes are expected to come sometime this year.
FHA Mortgage insurance 
Mortgage insurance was supposed to get a rate cut this year, with a deduction that would have lowered the annual mortgage insurance premium (MIP) on FHA loans by 0.25 percent. Sadly, the new administration recently reversed that policy, so the MIP rate stands at 0.85 percent for  the time being. How this may affect home buying is still open to interpretation.
Fewer homes and faster markets
The housing inventory is down about 11 percent in the top 100 metro markets, and we haven't seen any signs of that amount improving just yet. Homes are also selling about 14 percent faster than they were last year.
Dodd-Frank Act
The Dodd-Frank Wall Street Reform and Consumer Protection Act was signed into federal law back in 2010, creating new financial regulatory processes that enforce transparency and accountability. The act also implemented rules that protected consumers. Time will tell whether or not this will change under new HUD oversight, and what that may mean for the housing market.
Thinking of buying a home this year? If you've got questions, First Option Mortgage has your answers. Get in touch with us anytime, or connect with us on Twitter and Facebook.
Tags: analysis, Dodd-Frank, Federal Reserve, home buying, housing forecast, inventory, market analysis, Mortgage, refinance, value