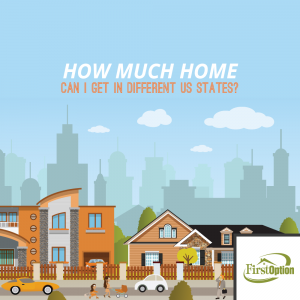 Not all real estate markets are created equal. Housing prices vary considerably across the U.S., and what can get you a palatial home in one state might get you a small townhouse in another.
Interested to learn more? Get in touch with us, or contact us on Facebook or Twitter!
Why do real estate markets differ?
Local real estate markets are driven by three main factors that vary across the country.
Demographics
Who lives in an area? Are they older? Younger? What type of lifestyles do they lead? What do they look for in a home or city?
The economy
Is the local economy encouraging people to migrate to a certain area? Is it encouraging them to leave? What are the local industries? Are they doing well or poorly? How much do people there get paid?
Government policies and subsidies
Is the federal, state, or local government providing subsidies or loans for people who want to live there? What are local taxes or regulations like? Are there good government services such as schools, parks, or transportation that would be attractive to new homeowners?
How do real estate markets differ?
Demographic, economic, and policy factors combine to exert great influence over the real estate market. Because of the interplay of those three things, $300,000 in one state can look very different from $300,000 in another. This is what $300,000 will get you — by average square feet — in the top 10 most expensive states and affordable states.
Most expensive states
Washington, D.C., 603 sq. ft.
Hawaii, 625 sq. ft.
California, 1066 sq. ft.
Massachusetts, 1327 sq. ft.
Colorado, 1471 sq. ft.
Oregon, 1588 sq. ft.
Rhode Island, 1634 sq. ft.
New York, 1664 sq. ft.
Washington, 1694 sq. ft.
Montana, 1779 sq. ft.
Most affordable states
Indiana, 3478 sq. ft.
Mississippi, 3402 sq. ft.
Arkansas, 3390 sq. ft.
Ohio, 3366 sq. ft.
West Virginia, 3360 sq. ft.
Alabama, 3256 sq. ft.
Oklahoma, 3175 sq. ft.
Kansas, 3053 sq. ft.
Missouri, 3051 sq. ft.
Georgia, 3020 sq. ft.
Perspective:
When comparing $300,000 homes:
An Alabama home could hold two Colorado homes.
An Arkansas home is larger than three California homes.
A Mississippi home could hold five Hawaii homes, with room to spare.
An Indiana home could hold almost six Washington, D.C., homes.
Don't forget about wages!
Home prices should always be considered in the context of the larger economy. In some areas, you might pay a lot, but you could also earn more.
Highest median hourly wages in the US
Washington, D.C. $32.63
Alaska, $22.68
Massachusetts, $22.45
Connecticut, $21.68
Washington, $20.87
Lowest median hourly wages in the US
Mississippi, $14.04
Arkansas, $14.40
West Virginia, $14.15
South Dakota, $14.32
Louisiana, $15.29
Sources
GOBankingRates: "Home Much Home You Can Buy For $300,000 in Every State" http://bit.ly/2sHTHav
Governing Magazine: "Median Wages by State" http://bit.ly/2tGce45
Investopedia: "4 Key Factors that Drive the Real Estate Market" http://bit.ly/2rxBpFh
Tags: house hunting, market statistics, Real Estate