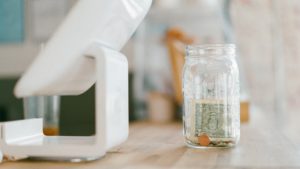 Homeowner affordability (and stability) is serious business! If you've never owned a home before, the number of expenses, known and unknown, that you have to account for can feel pretty daunting. There's your mortgage, but there's also mortgage insurance, homeowners insurance, property taxes, repairs … and the list goes on. You've probably heard about the tax advantages that come with owning a home too, but have you nailed down how much your expenses will come into play? Tackle those costs head-on with a handy homeowner cost checklist, the best way to determine affordability and keep your dream home in tip-top shape!
 1. Meet with Your Accountant
In order to take advantage of the tax incentives of owning a home, you will need to itemize your taxes. Check with your accountant and make sure your income and family circumstances will allow you to itemize so you can take full advantage of the tax break.
 2. Review Your Finances
Review your household income over the last several years. Has it improved, worsened, or remained the same? Also determine what kind of risk you would be taking on if a member of the household lost his or her job. Make sure you can still make your payments on a single income earner salary.
 2. Determine How Much You Can Afford
You will need a minimum of 3.5% down and should plan on using no more than 1/3 of your net income to cover your monthly mortgage payment, which includes your principle, interest, taxes, and insurance.
 4. Check Your Credit
The better your credit the lower the interest rate you will be offered, so it's wise to double check your credit report and make sure there are no inconsistencies on it. If you see any, contest with the creditor to have them removed from your report.
 5. Set Aside a Rainy Day Fund
You will want to make sure you have some savings set aside for possible repairs or other unexpected expenses that may come up. Once you're a homeowner, you can't call your landlord to fix that leak: it is on you.
If you've completed the check list and have determined that owning a home is not only a possibility for you but in your best interests, you can seek out a lender and a real estate agent to begin the home buying process!
Whether you're a first-time home buyer or have been through the process before, we want to help you obtain a great mortgage. We're happy to assist you to purchase, refinance, or learn more about mortgage rates. Simply fill out our Fast Response form or give us a call at (888) 644-1999.
Tags: first option lending, first option mortgage, first time home buyer, house hunting, Mortgage