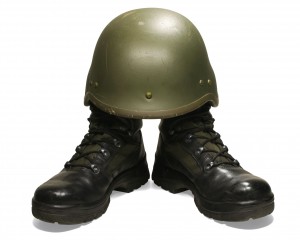 So you're ready to take the leap and buy your first home, but are feeling overwhelmed by the sheer gravity of making such a big purchase decision. From obtaining the mortgage to choosing the real estate agent and from making an offer to finally settling, the process can be complicated. Sometimes it can be downright nerve wracking, but by breaking it down into some more succinct steps, we can help take a little of the worry and mystery out of the process.
Get Pre-Approved
Getting pre-approved for a mortgage is the number one, first thing you need to do once you have made the decision to buy. Don't wait to find your dream home and then see how much you can afford. You may be in for heartbreak if it turns out what you thought you had to spend and what the bank agreed you had to spend were two very different figures
Find a Realtor
You will want a realtor that is familiar with the neighborhood or area of town you are searching in. Ask friends and family for referrals and check with your mortgage company; oftentimes they have a community of professionals that they have worked with in the past and would be willing to recommend again to other house hunters in the market.
Find a Home
This can be tricky, especially if you are on a tight budget. Make a list of the ten most important things before you start your search and narrow down the neighborhoods that you want to look in or you may find yourself overwhelmed by your options.
Be sure you have clearly expressed your list to your realtor and also make sure if there is something that you really don't want (shared walls or a split level home for example), that you have expressed that clearly.
Negotiating
Once you have found the home, it can be hard to keep your emotions to yourself, but it is always best to keep your cards close to your chest when it comes to a home purchase. That goes for your real estate agent and the seller. Of course you should let your agent know what you have been pre-approved for, but not necessarily the top dollar you are willing to spend on a home.
Finalizing the Deal
Now that you and the seller have agreed upon a mutually beneficial price, it is time to get your inspection and appraisal. If something comes up during the inspection that needs to be repaired or the house does not appraise for the price you are offering, you can go back to the seller with an addendum requesting seller credits or repairs be made prior to settlement.
Closing
On the day of closing, read all of the documents carefully. You will be signing many, but it is an important purchase, and you need to clearly understand the terms. Oftentimes, closings will be scheduled toward the end of the month. This can keep additional money in your pocket at the settlement table and will allow you to max out your rent or lease for the month.
Once you have closed on the home, the purchase is final and you are the new happy owner of your very own home.  See that wasn't so bad now was it? And just think, on your next home purchase, you will be a regular pro!
If you're planning to purchase, refinance, or learn more about mortgage rates, simply fill out our Fast Response form or give us a call at 888-644-1999.  Our experienced mortgage professionals would love to sit down and discuss your needs. We look forward to hearing from you!
Tags: best time to buy a home, Everyday Living, first option mortgage, home mortgage, house hunting, Mortgage, Mortgage Lender, Purchasing a Home