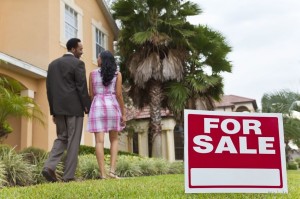 Millennials and Generation X'ers represent about 85 million people in the U.S. and an end-of-the-year Outlook Survey,
published by Prudential
, shows improved optimism for the housing market with 74% of respondents agreeing that now is a great time to buy.
What This Means for First Time Homebuyers
Nationally, first time homebuyers are playing a much larger role in the market with an estimated 39% of U.S. home sales going to this demographic during the 12 month period ending in June 2012, a jump from 37% a year earlier.
With mortgage rates maintaining their historic low levels, shadow inventories dwindling, and housing prices still well below their 2006 peak, the real estate market is beginning to look like an intriguing investment opportunity once again and first time homebuyers have the most to gain from this housing trend.
This period of time in the market presents itself with the opportunity to get a home for a steal on a 30 year mortgage that can be had, in some cases, for anywhere between 3.25%-3.75%. Couple that with the FHA's flexible home loan requirements and it is clear why first time home buyers may want to consider buying this year.
Why Now is the Time to get off the Sidelines
While all of this news is good for a new generation of homeowners, the housing market is beginning to shift in favor of the sellers, particularly in places like Denver, Houston and Indianapolis where prices have seen a significant jump over the last year and a recent increase in mortgage insurance premiums will be felt on the bottom line of any FHA monthly mortgage statement.
All of these leading indicators suggest first time homebuyers who have been thinking about investing in real estate may want to get off the sidelines now and may potentially have to broaden their searches, get more aggressive with their offers, and be more flexible with their requirements as the housing market becomes more competitive.
If you are interested in speaking with one of our lenders about the first time home buyer mortgage programs you may qualify for or other programs we offer, simply fill out our Fast Response form or give us a call at 888-644-1999. Our experienced mortgage professionals would love to sit down and discuss your needs. We look forward to serving you!
Tags: 2013 Housing Trends, best time to buy a home, first option lending, first option mortgage, first time home buyer, house hunting