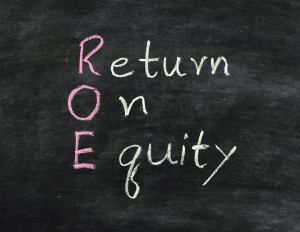 News of the housing recovery is spreading across America and household net worth jumped by $3 trillion dollars in the first quarter of this year. This equated to a spike in homeowner equity, rising 2.5% to its highest level since 2007.
This is great news for the housing market and a true indicator that this is not just a phantom housing recovery, but the real deal. So, what does this mean to homeowners and house hunters in the market today?
Less Underwater Mortgages
The number of underwater mortgages dipped substantially in the first quarter of this year. Nationwide 850,000 residential properties returned to positive equity. This puts the new national average for underwater mortgages at 19.8%. Experts believe that if prices continue to increase on this trajectory and gain an additional 5%, 1.6 million more homeowners would regain positive equity in their home.
Foreclosure Sales Plummet
Fewer underwater mortgages mean less distressed home sales. The most recent figures found that the number of foreclosures sold in the first quarter declined 22% over the same period last year. This is great news for current homeowners who have been waiting out the foreclosure crisis before putting their homes on the market.
A Resurgence of the Home Equity Loan
Home equity loans are once again becoming a viable option for more American homeowners. Now is a great time for those who have been waiting on needed home renovations or looking to consolidate debt, to apply for a home equity loan (HELOC), which is often tax deductible.
There are a couple options to cash in on built-up equity in your home. A HELOC is typically offered with an adjustable interest rate and many come with appealing low introductory rates. The other option is a second mortgage, which will allow you to tap into a lump sum of money and add a second lien on your home using a secured, fixed-rate mortgage.
Economists are expecting home prices to continue to rise throughout 2013, which will help to build the wealth of homeowners and lift many more out of negative equity. If you have been waiting on the sidelines to purchase, now may be a good time to look into buying.
If you're planning to purchase, refinance, or want to know more about a home equity line of credit or want to learn more about our mortgage rates, simply fill out our Fast Response Form or give First Option Mortgage a call at 888-644-1999.  Our experienced mortgage professionals would love to sit down and discuss your needs. We look forward to hearing from you!
Tags: 2013 home prices, 2013 Housing Trends, best time to buy a home, first option lending, first option mortgage, Selling Your Home