Tis the season for holiday decorations.
Banks, public parks, and just about every one of your neighbors have probably done something to commemorate the time of year. Whether it's a wreath or plastic Santa or full-scale light show, many homeowners adorn their houses with festive decor, which is usually fun but sometimes tricky if you're also trying to sell that home.
Holiday decorations can be a double-edged sword. They can simultaneously attract attention while driving away potential homebuyers, which means you have to be smart about how you do it. We think decorating for the holidays can be a smart tactic for selling your home, but you need to be cautious and follow these five tips.
1. Remember less is more
Don't try to be the Griswold's from Christmas Vacation—especially when you're selling your home.
If you blanket every square inch of your house and yard in Christmas lights and decor, you're going to distract homebuyers from what they really want to see: your home. When you put your home on the market, you have to stage it so people have the clearest picture of what they may decide to purchase. Too many lights and lawn ornaments will upstage the actual house and overpower the picture.
It also sends the wrong message. However fun and festive a sea of decorations may be, most homebuyers will find it off-putting. While many passersby may appreciate outlandish holiday decorations, few people would want to go to such extremes when decorating their own home. Because your role as seller is to help homebuyers see themselves in your house, you need to limit the amount of decorations you put up.
Related Resource: Home Staging 101
2. Avoid colors that clash
Garish reds and greens might dominate the shelves of your grocery store, but they don't have to be used on your home, especially if you have brick, wallpaper, or other trim that clashes with them. Gold, silver, white, and more natural, subdued reds and greens are just as "traditional" holiday colors, and these tend to be more complimentary to more spaces. When selecting decor, choose pieces and colors that blend and accentuate rather than stand out on their own.
You should also be cautious of using colors that highlight blemishes. White tends to be neutral and pleasant to the eye, but if you hang a crisp snowflake on a "white" wall in need of repainting, buyers will notice it more easily. Some contrast can be good, but pieces that draw attention to a faded or discolored wall will make these spaces appear more unpleasant.
Related Resource: Paint Colors That Will Help You Sell Your Home
3. Accentuate the positive
…but don't hide the negative!
Buyers are smart, and if they're considering a purchase as large as a home, they're not going to be duped by a wreath covering up cracks in the wall. They—or their appraiser—will see everything eventually, and if they think you're trying to hide flaws, they'll lose trust in you.
That said, decorations can be used to draw eyes away from your home's less beautiful features, and toward its best qualities. A dangling piece of mistletoe can make a large bay window seem even larger, and a well-lit tree can compensate for the limits of a single fixture in a spacious room. Think about the features of your home that may appeal to buyers, like high ceilings, and choose decorations that make those stand out.
Related Resource: Designer Secrets to Making Small Spaces Feel Big
4. Go tradition "neutral"
Even the most benign decorations can deter certain buyers if they don't celebrate a particular holiday, or any holidays at all. When staging your home, you should try to make it appeal to as many people as possible, so try to avoid decorations that belong to a particular tradition. Religious lawn ornaments are likely to drive away more buyers than they attract, so limit yourself to things like nutcrackers and snow globes, and save the nativity scenes for next year in your new home.
5. Keep it cozy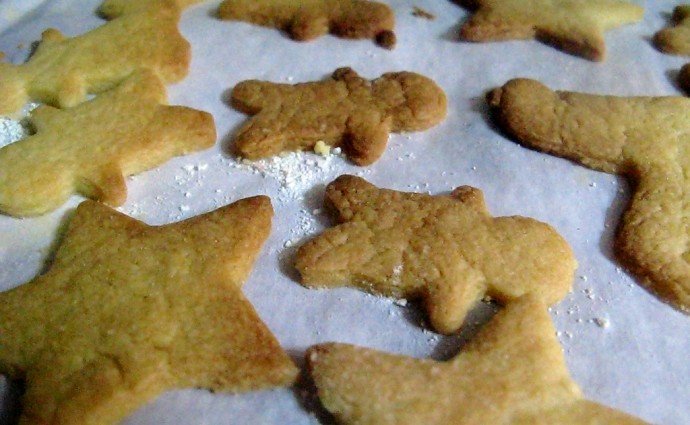 With all of these cautions, you may feel tempted to scrap the whole idea of decorating and play it safe—but fear not! Some seasonal flair can be a really effective marketing tool, increasing curb appeal and warming the interior. Serving warm cider or sugar cookies during an open house will make your home even homier, and these little additions can help buyers envision themselves living there more easily.
A stark interior might be more neutral, but it's also more lifeless. If you're careful about the kinds of decorations you use, they can make your listing stand out, leaving a more lasting impression on anyone buying a home during the holiday season.
Whether you're buying, selling, or refinancing a home this season, we want to help. Contact us today about securing a pre-approved mortgage!
Tags: Everyday Living, Real Estate, Selling Your Home