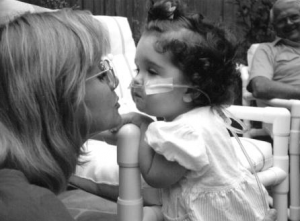 Tim Burford, CEO/Managing Partner and Founder of
First Option Mortgage
, was relaxing at home with his Family over the Holiday weekend, catching-up on some much needed time to reconnect with his loved ones. They were watching WSB Channel 2 News, Atlanta, GA  and heard about a Non-profit (
FOCUS
, Families of Children Under Stress) that had lost much of it's funding in these financially challenged times. The lack of funding meant that Children that are medically fragile, and/or have significant developmental or physical disabilities, may not be able to enjoy accessible, recreational camps and programs provided through FOCUS throughout the year. The programs were in jeopardy.
The story wasn't just about the kids, but the families of these children too. FOCUS helps families cope with the overwhelming struggles of parenting a child with special needs. It offers comfort, hope and information to parents, recreational and social programs for children and teens, and fun, inclusive activities for the entire family, that otherwise they may not be able to enjoy.
Tim is an impatient Entrepreneur, as most are characterized as such, so the iPad was the immediate tool to try to put an end to some of the funding challenges at FOCUS. In a hurry, he went to http://www.focus-ga.org/how-you-can-help-focus/donate/.
"I can't just sit back and hope that their needs go away, says Tim. I want to be a part of a solution that helps provide a better life. It's what we are striving for every day, isn't it? At First Option Mortgage, it's our mission. And while I know a donation won't solve all of the needs of these families and children, we can only try and help."
A 501(c)(3) nonprofit organization founded by parents in 1983, FOCUS continues to embrace and strengthen metro Atlanta families, FOCUS began in 1983 when two medically fragile children shared a hospital room. The families of these children became friends, and, in each other, found information and hope.  Together, they founded FOCUS to help families cope with the overwhelming struggles of parenting a child with special needs.   The five core FOCUS programs were:
Share Groups – The first living room support group now has multiple monthly Atlanta locations, facilitated by parent volunteers
Hospital Visits – Volunteers bring 'hope and chocolate' when children are in the hospital
Newsletter – Parents and professionals write feature articles to tell their stories and help other parents
Family Activity – The  first small picnic in 1984 moved to Six Flags in 2004.  Families look forward to this annual event, enjoying being part of a crowd instead of standing out in the crowd!!
Holiday Party – Santa and FOCUS continue to partner with another local nonprofit to kick off the holiday season every December!
"As we aim to provide "options" to all people we help throughout the year in our business, I want to provide "options" to Children who are disadvantaged that would allow them the typical freedoms of every child, and I pray that I can help achieve that."

– First Option Mortgage CEO Tim Burford
Tags: atlanta non-profit, families of children under stress, first option mortgage, FOCUS, helping children in need