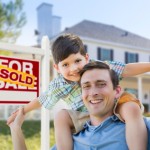 Selling your home doesn't have to be a task you fret over this year. The following tips will make your home selling experience an easy one.
Spruce your place up. Start fixing things and getting your home in "show" condition. This means fixing trim, doing touch up painting, and taking care of the landscaping.
Get rid of clutter. Now is a great time for a yard sale and a Goodwill trip to clear out unwanted clutter around your home. Not only will getting rid of unnecessary possessions make your home appear larger, it's going to make packing and moving easier for you.
Repair the big stuff. Take care of foundations, appliances, and electrical systems. For anything an inspector is going to look at, make sure it's in tip-top condition so that your house passes an inspection with flying colors.
Research the market. Whether you are using a real estate agent or selling your home on your own, it is important to know how much your home is worth. Look to see how much homes in your area are selling for and what owners are asking for. This will help you strategically position your home within the market so that it will sell quickly and at a fair price.
Hire a real estate agent. There are many factors to consider when selling your home which is why we, typically, recommend hiring a real estate agent. An experienced agent will have the skills and experience to market your property within the existing market. Do your homework and find an agent you feel comfortable with – and who is eager to make the sale.
Did you know that only 9% of homes are successfully sold by owner? This is why First Option recommends hiring a real estate agent. We have a network of trusted realtor partners across the country and we would gladly recommend one to you.
If you're interested in selling your home, we are here for you. Contact First Option Mortgage today.
Image Source: iStock.com/Feverpitched
Tags: first option mortgage, selling a home, tips for selling your home