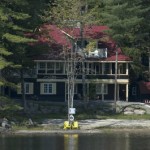 Buying a vacation home is a wonderful way to enhance the quality of your life, as well as your financial future. The key is to purchase a vacation home that meets your family's needs and wants, but can also be leveraged to minimize its economic impact on your bottom line.
How to Buy a Vacation Home to Enhance Your Life & Financial Future
Here are some tips on how to buy a vacation home so you reap its holistic benefits:
Think in year-round terms. The problem with buying a vacation home in an area that only peaks for three months a year is that you lose the opportunity to use it as a year-round vacation rental. Choose a location that has year-round attractions so you have a better chance of renting it when family and friends aren't using it.
Rent first, then buy. Once you've decided on a destination (or three) start renting homes comparable to the type you would purchase. Stay there for extended periods of time and in different seasons to make sure you'll use it as often as you think you will.
Be very familiar with laws and taxes. Set an appointment with your accountant to review exactly how a vacation home will affect your taxes. Then work with an experienced realtor to learn the rental laws in that state so you don't have any unpleasant surprises after the escrow closes.
Stay under budget. It's never a good idea to stretch the pocketbook too far, but this is especially the case with a vacation home. It's supposed to alleviate stress, not create it, so having a mortgage and maintenance fees you can comfortably afford should be a priority. Also, should you ever consider turning it over to a rental company, you will need wiggle room to accommodate their fees.
Would you like to learn more about how buying a vacation home will impact your family's financial picture? Schedule a consultation with us at First Option Mortgage.
Image Source: morgueFile
Tags: first option mortgage, getting a mortgage for a vacation home, tips for buying a vacation home