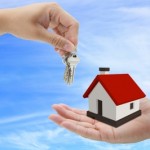 March is the month when the chill of winter's winds transforms into spring's sweet breezes and that makes for prime house hunting weather. If you plan on buying a home in the spring, take a little helpful advice from First Option Mortgage, a client-first mortgage lender with more than a decade of industry experience.
Helpful Tips for Buying a Home in the Spring
Find a helpful mortgage lender. First, find yourself a helpful mortgage lender who puts your needs first and spends all the time you need explaining the options available, including their risks and benefits, so you get a home loan best suited to your financial needs. Get pre-qualified so you know the price range you can afford when you start house hunting.
Work with a licensed real estate agent. Qualified and professional real estate agents are worth their weight in gold. The mountain of paperwork required to buy a house can be overwhelming. Your agent will help you determine the best time to buy, help you negotiate the purchase price and find the perfect home based on your wants and needs. There are many reasons to hire a real estate agent in this situation.
Prioritize your needs and wants. Prioritize your needs and wants ahead of time and go over them with your real estate agent. Keep these at the forefront of your mind when looking at homes and consider the neighborhood's amenities, as well as your home's. For example, a home with a smaller backyard (and price tag) is worth considering if it's within short walking distance of a park. And since we are on the topic, it may be helpful to keep this list of The Top 10 Unexpected Costs of Homeownership in mind when you are prioritizing your needs.
Get creative with your offers. Work closely with your agent to create a compelling and creative offer so yours stands out from the crowd.
Contact First Option Mortgage today; we'll get you pre-qualified and also refer you to some of the area's most respected real estate agents.
Image Source: FreeDigitalPhotos.net
Tags: first option mortgage, spring home buying tips, tips for buying a home, tips for home buyers