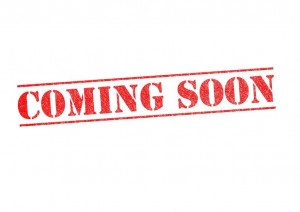 Since its launch in 2009, HARP, the Home Affordable Refinance Program, has saved millions of Americans thousands of dollars every year on their mortgages. Its goal has always been simple: assist American homeowners who were hit especially hard by the recession. From every angle the program has succeeded. In each of its iterations, HARP expands to help more Americans, making homes more affordable. With HARP 3.0 ready to be released any day, its changes and updates are expected to help many more people attain a more affordable mortgage.
Expanded Availability
When HARP first launched as part of the American Recovery and Reinvestment Act, it was praised as a program, and those who used it saved more than anyone expected. Mortgage rates dropped significantly, but few people were eligible for the program. In 2009, many homeowners were still underwater with their mortgage payments, so HARP 2.0 went into effect to accept even those who owed more than their home was worth. It also made refinancing with a new lender easier. HARP 3.0 is expected to follow a similar pattern and continue to open the program up to even more homeowners.
Expected Changes
Though nothing about HARP 3.0 will be certain until it's released, quite a few educated guesses have already surfaced—many from hints from the government itself. Since HARP 2.0 expanded to include mortgages underwater, HARP 3.0 should follow a similar path. It could include:
A "Re-HARP" refinance, refinancing a mortgage that has already been put in place by either HARP or HARP 2.0;
The refinancing of non-Fannie Mae and Freddie Mac loans;
The refinancing of larger mortgages, which would expand HARP to high cost areas and metroplexes;
The refinancing of loans which were borrowed after May 31, 2009.
The Decision-Makers
HARP 3.0 is expected to go into effect any day now, and it's likely the program, or at least its basic structure, has already been written. When, exactly, is entirely up to the Federal Home Finance Agency, which can decide to change HARP independently of Congressional approval. The FHFA has already extended HARP until December 31, 2015, which will guarantee many more Americans will be able to use the program to save on refinancing.
If you're interested in taking advantage of HARP, purchasing, refinancing, or learning more about mortgage rates this fall, simply fill out our Fast Response form. Our experienced mortgage professionals would love to sit down and discuss your needs. We look forward to hearing from you!
Tags: government assistance, Government programs, HARP, HARP 2.0, HARP 3.0, mortgage education, refinance