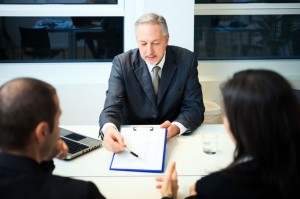 Thinking about refinancing your mortgage? Here's what you need to know about the future of HARP.This summer, homeowners struggling with high interest rates heard some good news: HARP would be extended through the end of 2015. The Home Affordable Refinance Program has helped nearly a million Americans secure a lower mortgage rate on their home loan. Just about every year, the program has been modified to loosen the eligibility requirements, opening the door to refinancing wider for more homeowners. Recently, however, the number of refinances done through HARP has dropped. We've compiled the research on why, what it means for you, and how the future of HARP will unfold.
HARP by the Numbers
Mortgage rates in America keep dropping, which means refinancing in the country keeps going up. More and more homeowners are taking advantage of the new low interest rates, but strangely, fewer of them are using HARP to refinance. Though the total number of refinances in the country jumped to 131,075 in August, the percentage of those being HARP loans dropped to 11% from 13% in July. In the first nine months of 2014, only about a quarter of the number of people who refinanced with HARP in 2013 have opted to use the program. Currently almost a million Americans remain eligible and could benefit from HARP, but they're losing interest, and a few analysts have theorized why.
In 2013, over 700,000 Americans refinanced with HARP, and many of those who didn't have been deemed "holdouts." These homeowners doubt the credibility of the program, despite its strong track record of saving so many Americans so much money. Others simply aren't well educated about the program, or don't realize they're eligible. Since the program first appeared, it's become more available, even to people with underwater mortgages. If more people knew this, officials believe, more would apply.
Eligibility of HARP 3.0
Currently, the eligibility requirements of HARP are as follows:
– The mortgage must currently be owned or guaranteed by Freddie Mac or Fannie Mae
– The mortgage must have been sold to either Fannie Mae or Freddie Mac on or before May 31, 2009
– The current loan-to-value (LTV) ratio must be greater than 80%
You must be current on the mortgage at the time of refinance with a good mortgage payment history for the past 12 months
HARP 3.0, which is currently in Congressional legislature, would expand eligibility further, refinancing even Alt-A, jumbo, and subprime loans. Additionally, closing fees would drop as much as .75 percentage points, which could save borrowers thousands. It's unclear whether this third iteration of HARP will pass, given decreased demand, but if it does, another half a million Americans will become eligible.
Who Should Use HARP?
You, if you're eligible, and could secure a lower mortgage rate.
Analysts have seen an average monthly savings of $328 for people who have refinanced through HARP. With the current low interest rates, you could be among them, freeing up cash for other costs or to pay off the principle sooner.
It's likely rates will spike again in the near future, and HARP is currently set to expire at the end of 2015 anyway. If you're currently eligible, you should act fast and leave the ranks of the "holdouts." We at First Option have helped thousands of homeowners secure a lower mortgage rate and payment with HARP, and we'd love to help you!
To learn more about HARP and how much you could save from the program, fill out our Fast Response form. Our experienced mortgage professionals would love to sit down and discuss refinancing, mortgage rates, or any other mortgage questions you have. We look forward to hearing from you!
Tags: 2014 Housing Trends, government assistance, Government programs, HARP, HARP 2.0, refinance, refinancing