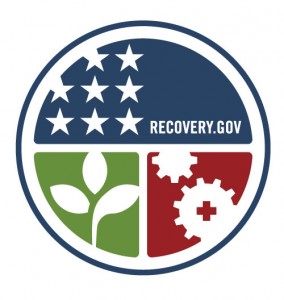 Indianapolis, like many cities in the country, faced steep declines in housing prices during the economic downturn and housing collapse. Although the housing market is beginning to turn around and many people who may have once found themselves underwater on their Indianapolis mortgage are finally digging themselves out
, 9.4% of Indiana homes
were still reported as underwater as of February 2013.
Fortunately, that is where the federal government has stepped in to fill the gap and allow Indianapolis mortgage holders who owe less on their home than their home is worth, refinance and take advantage of today's low rates. HARP 2.0 ,or the Home Affordable Refinance Act, was designed to help homeowners, currently in good standing on their loan, to refinance even if they are underwater on their Indianapolis mortgage.
Who Qualifies
In order to qualify for this program, you must meet the following criteria
Your mortgage must be owned or guaranteed by Fannie Mae or Freddie Mac
Your mortgage must have been purchased by Fannie or Freddie on or before May 31, 2009
You cannot have refinanced under the HARP program already, unless it occurred between March-May 2009
You are current on your payments with a good payment history over the past 12 months
How to Apply
There are some simple steps you need to take to apply for a HARP refinance with a qualified Indianapolis lender
Ensure your mortgage is owned or guaranteed by Fannie or Freddie Mac using this loan look-up: Fannie Mae Loan Look-Up & Freddie Mac Loan Look-Up
Determine if your Indianapolis mortgage is old enough by looking at your closing paperwork
Make sure you have no late payments during the last 12 months of your mortgage payment history
Get paperwork together showing proof of income to provide to your lender
Find a qualified Indianapolis HARP lender to apply with
While this program covers a large portion of the market, there are still others who may not qualify for HARP but want to take advantage of today's low interest rates. There is still hope. The government has several other programs designed to allow Indiana homeowners to take advantage of a streamlined refinance and lock-in on a new lower rate such as the FHA streamline program and conventional refinance programs.
Whether you are looking for a HARP refinance or another program to refinance under, First Option Mortgage is here to help. To learn more, simply fill out our Fast Response form or give us a call in our local branch office located in Indianapolis at 317-713-9500. Our experienced mortgage professionals would love to sit down and discuss your needs. We look forward to hearing from you!
Tags: first option lending, first option mortgage, HARP, HARP 2.0, Indianapolis Home Loan, indianapolis mortgage, Indianapolis Mortgage Lenders, Indianapolis refinance