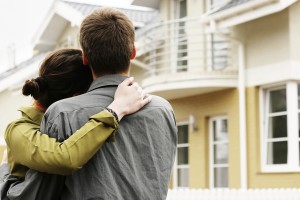 Increasing prices. Bidding wars. Low interest rates. Soaring rents.
There may have never been a better time in real estate history to purchase a home than right now. If you're still on the sidelines waiting for "the bottom", today might be the best day to pull the trigger.
In reality, hitting "the bottom" is only one factor when considering buying a new home. Here are five major reasons purchasers should consider buying:
1. Supply Is Shrinking
With the inventory of homes for sale declining in many regions, finding the home of your dreams may become more difficult going forward. You may know someone who has been shopping for a home and has faced multiple "bidding wars", even offering above the asking price in hopes of being named the highest bidder. Most markets no longer have a large assortment of houses to choose from. The best homes in the best locations sell first. Don't miss the opportunity to snag that 'once-in-a-lifetime' buy.
2. Price Increases are on the Horizon
Prices will bounce along the bottom this winter. However, projections call for appreciation after that. Several studies and surveys are predicting price increases over the next several years starting in 2013. One such survey shows that prices will increase over 10% by 2016. A house isn't simply a roof over your head. It is a long-term investment, with a track record suggesting it is a wise one.
3. Rents Are Skyrocketing
On average, rents historically increase by 3.2% on an annual basis. One study issued earlier this year projects rent increases of 4% for the next two years, while Trulia recently reported that rents have skyrocketed by 5.4% this year alone. What is the best alternative to renting? Building equity and contributing toward an appreciating asset (your home).
4. Interest Rates Are (Still) at Historic Lows
Federal Reserve Chairman Ben Bernanke has kept interest rates low in an effort to stimulate the lethargic economy. He understands that low rates will help the housing market, which is essential in bringing back the economy. As the economy improves, the need to keep rates low will no longer exist. We may soon be welcoming back the 30-year-mortgage rate of 2007: a staggering 6.57%.
5. Buy Low, Sell High
We would all agree that, when investing, we want to buy at the lowest price possible and hope to sell at the highest price. Home ownership can create family wealth as long as we follow this simple principle. Regardless of where the true "bottom" of the market might be, we can all agree that real estate is currently selling "low". It's time to buy.
Whether you're looking to purchase, refinance, or learn more about mortgage rates, our experienced mortgage professionals would love to sit down and discuss your needs. Simply fill out our Fast Response form or give us a call at 888-644-1999. We would love to hear your story!
Tags: 2013 home prices, 2013 Housing Trends, best time to buy a home, first option mortgage, interest rates 2013