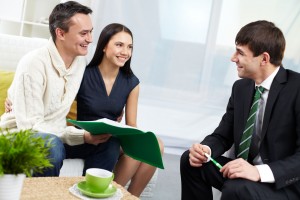 If you are currently shopping for an Oregon mortgage then you already know that there are many different types of loans and mortgage solutions on the market today, some more exotic than others. But all of these loans were developed to help customize mortgages to the borrower's financial status making it easier for more middle and lower income earners to qualify for a home loan. To find the Oregon mortgage that best fits your needs, you will need to ask yourself the following three questions:
Do I Qualify For Any Special Programs?
There are several loan options on the market today that have been developed to help first-time homebuyers, veterans, and low to very low income earners achieve the American dream. The USDA loan has an income limit cap and is only available outside of the city. However, if you meet their income criteria and are looking in smaller communities like Wilsonville or Forest Grove, this loan is a 100% financing option with a low 30-year fixed rate. A VA loan is another option to consider, if you served in the military and were honorably discharged. This loan is also offered as a 100% financing option with a low 30-year fixed rate.
How Much Do I have to Put Down?
The more you have to put down on your Oregon mortgage, the more loan options will be available to you. Outside of the USDA loan and the VA loan, your chances of finding a 100% financing loan are slim to none. But, that does not mean there aren't low down payment solutions on the market today. FHA loans are available to buyers at just 3.5% down and have more lenient credit requirements than other conventional loans on the market today.
How Much Can I Afford?
Your monthly mortgage payment will be comprised of not just your principle and interest, but will likely include mortgage insurance, homeowners insurance, and property taxes. The homeowners insurance and property taxes will be held in an escrow account and dispersed when the annual bill comes due. It is important to account for all of these expenses, as well as utilities, water and sewer, and all of your other additional monthly obligations.
Once you know what you can afford, you can determine if a 30-year or a 15-year fixed rate mortgage makes more sense and can even look at the available adjustable rate mortgage options on the market to see which one will fit right for your finances.
If you are interested in speaking with one of our Portland mortgage specialists or are interested in getting more information about the loans we offer, simply fill out our Fast Response form or give us a call in our local branch office located in Lake Oswego at (503) 840-6400. Our experienced mortgage professionals would love to sit down and discuss your needs. We look forward to hearing from you!
Tags: Oregon Mortgage, Oregon USDA Loan, Oregon VA loan, Portland FHA Loan, Portland Oregon Mortgage