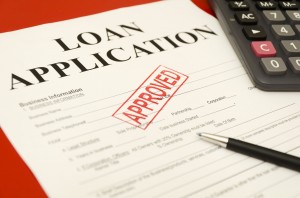 Most industries have a lot of acronyms, and the mortgage world is no exception. Lenders throw around terms like HELOC, HARP, and ARM's regularly, because they're so common to insiders, other mortgage professionals understand what they mean, immediately. We at First Option believe our clients deserve to be informed about the loans they're considering. FHA home loans are discussed often, but rarely explained. Before you consider one, you should know what, exactly, an FHA home loan is.
What Is an FHA Home Loan?
FHA home loans are mortgages backed by the Federal Housing Administration. They're loans that the government insures to protect lenders from the risk of default. First offered during the Great Depression to combat the surge of foreclosures and defaults, they've remained popular throughout the past 80 years, protecting lenders, allowing borrowers greater access to loans, and, as a result, stimulating the housing market.
The Benefits of an FHA Home Loan
FHA loans are especially attractive to first-time homebuyers, because they're among the easiest mortgages to qualify for. Requiring only a 3.5% down payment and being more lenient about credit scores, these loans allow more people to become homeowners. They're also assumable, which means that if you sell your home, the buyer can assume the FHA loan, rather than having to begin the process from scratch. This can streamline the selling process.
PMI and FHA Home Loans
With less stringent standards for borrowing, FHA loans carry more risk—for the lender and the government. They therefore require two types of insurance premiums: an upfront mortgage insurance premium (MIP) and an annual MIP that is fixed to your mortgage payment and paid off monthly. Depending on the size of the loan, the upfront mortgage premium can significantly add to your down payment.
Who Qualifies for an FHA Home Loan?
Like with any home loan, an FHA-backed mortgage has more requirements than just a good credit score and 3.5% down payment. These loans are only available for primary residence occupancy, and only for lawful residents of the U.S. Lenders also want to see steady work history and a debt-to-income ratio less than 43%, though these details can vary. You should contact your lender to find out his/her exact requirements for an FHA home loan.
If you're interested in purchasing, refinancing, or learning more about mortgage rates, simply fill out our Fast Response form. Our experienced mortgage professionals would love to sit down and discuss your needs. We look forward to hearing from you!
Tags: first option lending, first time home buyer, government assistance, Government programs, Home Loan, home mortgage, mortgage education