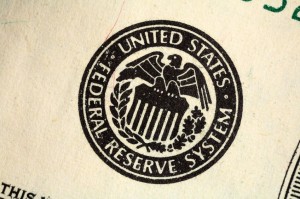 President 
Barack Obama
 voiced his concern that mortgage-lending standards have recently become overcorrected, holding back the housing market due to over regulation.
During the economy's upswing, lenders granted credit too liberally, and common-sense practices such as verifying income or credit history often went by the wayside, eventually leading to the worst economic crisis since The Great Depression.
State of The Union
But now many in the mortgage industry and federal government have been worried that the balance has swung too far amongst a slew of rules designed to prevent reckless loans. They claim qualified borrowers are currently being forced out by market conditions, and Mr. Obama indicated he agrees. "Right now, overlapping regulations keep responsible young families from buying their first home," Mr. Obama said in his State of the Union Address on February 12th, "Let's streamline the process, and help our economy grow."
The comments suggest that the White House, over the next year, will make a bigger issue out of removing barriers to funding for new buyers, as it has already done for those seeking to refinance.
Most of these worries don't revolve around obvious underwriting standards such as down payments. Rather, both borrowers and brokers have complained about lenders' heightened stipulations about how borrowers must verify their income, how appraisers value properties and other verification standards that make getting loans difficult even for qualified consumers.
What's on Tap for 2013
Mr. Obama also repeated his demand that lawmakers pass legislation that would expand refinancing. But given resistance from Congress, that legislation appears likely to remain stalled this year. As a result, the Treasury Department has been working on plans to spark refinancing that could be put in place without legislation.
It's safe to assume that 2013 will see increased deregulation of the housing market and lending process as the economy continues to improve. It is somewhat ironic that all of these policies were deemed an absolute necessity just a few years ago. But what is federal government other than a series of checks and balances? Either way, it's good news for people looking for home loans.
If you're currently planning to purchase, refinance, or learn more about mortgage rates, simply fill out our Fast Response form or give us a call at 888-644-1999. Our experienced mortgage professionals would love to discuss your needs. We look forward to hearing from you.
Tags: FHA Loan, first option mortgage, first time buyer, Government programs, Home Loan, home mortgage, loan, Mortgage, Mortgage News, USDA Loan, VA loan