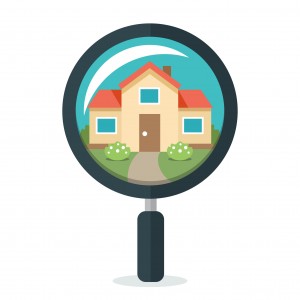 We pride ourselves in keeping a finger planted firmly on the housing market's pulse at all times. It gives us an opportunity to pass the knowledge along to you during your quest to either purchase or sell a home (or both!). In this month's housing market analysis, we'll discuss which areas of the country are of particular interest, as well as a few other housing trends on the rise.
Winter's thawing, and so are home sales
Redfin notes that despite uncertainty surrounding mortgage rates, home sales were up 5.6 percent from the same time last year. While median home sale prices increased 7 percent in January, housing inventory fell 12 percent compared to last year's numbers. Denver, Colorado, was the fastest market, which leads us to our next observation.
California love
Way out West, housing market activity is spreading like a brushfire. While Denver stayed hot, it's still only eighth in realtor.com's 20 Hottest Markets for U.S. Real Estate list. California is making a strong showing, claiming nine of the top 11 spots, with San Francisco and the surrounding area holding it down at the tippy-top.
Busier, higher, stronger markets
With the recent change in government, we (like the rest of you) are paying special attention to interest rates. Veteran mortgage industry pundit Mark Greene says succinctly that the housing market and interest rates will be, respectively, "active and higher." He notes that rates have settled around 4.25 percent (at the time of writing) and that "engineered rates will be moving north in 2017." His (and our) hope is that a more robust economy will mean a more active housing market.
The great millennial migration?
Good news for those cities off the beaten, concrete path. A steady migration from bustling metropolises like Washington, D.C., is challenging what we thought we knew about millennials and their flight patterns. Younger, growing families are choosing to look for affordable housing options in peripheral markets, which could signal the beginning of an exodus to the far suburbs.
Tradition is so in right now
Sometimes you just want the best of both worlds — even when it comes to how your home is built. Now potential home buyers across all age groups are taking the "Goldilocks" approach to planning dream homes, where not too stuffy and not too casual mean just right. With traditional homes, the builder is free to incorporate the best elements of contemporary and traditional styles without sacrificing quality or the overall aesthetic. And it's not all about décor and furniture, either.
We're excited to see what happens over the coming weeks and keep you up-to-date. Be sure to connect with us on Facebook and Twitter to stay tuned in to the goings-on around the housing market. We also welcome your questions and comments, which you can leave in our fast response contact form.
Tags: homebuying, housing market