Whether you are ready to buy now or waiting until spring, exciting industry news will impact first-time buyers and those looking to refinance their FHA loan. Starting January 27, 2017 the FHA will reduce its annual mortgage insurance premium (MIP) by a .25%! While this may not seem like a significant reduction, it is believed to save the average FHA homeowner $500 annually!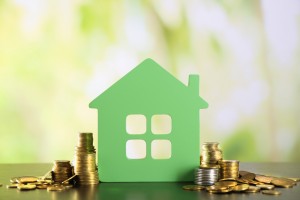 So what IS mortgage insurance?
Mortgage insurance is required with FHA home loans, which protects lenders from a loss if the borrower should default on their loan. There is an upfront cost typically rolled into the loan and an annual fee that is paid monthly. The cost of the monthly premium depends on the size of the down payment or home's loan-to-value, and loan amount.
These cuts will not only lower payments for buyers pre-qualified for an FHA mortgage, they will also open up homeownership opportunities to those who may not have qualified in the past!
Can current FHA homeowners benefit from this change?
Absolutely! One of the easiest, fastest refinances available is an FHA Streamline. The simplified process requires no appraisal and limited to no verification on employment and income. Couple these factors with a reduction in your MIP fees and a Streamline makes the perfect solution for those looking to cut costs fast.
To learn if an FHA home loan is right for you or find out if you could gain substantial savings with an FHA refinance, contact us today and a trusted team member will reach out to you shortly. No matter what type of questions you have, First Option Mortgage is here to educate and guide you to make the best home finance decision possible.
Tags: FHA, first time homebuyer, homebuying, Real Estate