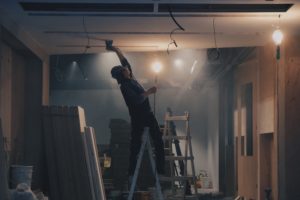 Whether you're buying or selling a home,
an inspection will save you a ton of trouble
. Knowing the potential problems a home might have before entering into a transaction is crucial on either side of the decision process. Did we mention the peace of mind for all parties involved throughout the homebuying process? Let's talk about what goes into making a good inspection great, and what you can reasonably expect (or not expect) from one.
What is a home inspection?
While similar, an inspection is not  the same thing as an appraisal. Home inspectors usually determine the condition of a given structure, identifying possible problems along the way. They examine the most impactful components of the home: structure, exterior, interior, roof, plumbing, electrical, heat/AC, and ventilation. Sometimes inspections include other areas as well, like pests and hazardous materials. It's to your advantage to ask your inspector plenty of questions.
Because your inspection is not an appraisal, do not expect to get an idea of the value of the property you're buying or selling. This procedure is designed to help you understand problems and address them. Some municipalities do not allow inspectors to give home-buying advice.
Preparing for your inspection
The home inspector you hire should have the qualifications to be inspecting in the first place. Just like hiring any contractor to work on your home, do your research. Make sure you ask the following questions:
How long have you been inspecting homes?

What was your job before you became an inspector? (Contractor or builder is usually a good sign.)

What are your relevant qualifications and certifications? (References are definitely a plus!)
Once you've found the inspector you're going to move forward with, request a tag along while they do the inspection. If you're selling the home, give the inspector access to every room and storage space. You can't expect a thorough inspection if areas are blocked or locked.
What to do with your results
With an inspection now under your belt you can take steps to solve any problems the inspector found, or move forward with a clean bill of health.

Buyers: Remember a home inspection doesn't give you the right to give the seller a laundry list of things to fix before you'll buy their home. Sometimes, you have to assume some of that burden yourself. But serious issues could sometimes be enough reason to walk away. Make sure you pay close attention and don't allow yourself to be taken advantage of.
Sellers: Be honest with a home inspection! You don't want a problem to arise with the buyer further down the road and your inspection to arise. In fact, nearly every U.S state has disclosure laws that prohibit withholding home defects that the sellers are made aware of.

Does all this talk of home inspection get you excited about buying a home of your own? First Option can help you start down that path. Get in touch with us, or ask questions on Twitter or Facebook. We're always standing by to help out.
Tags: guide, home buying, home purchase, inspection