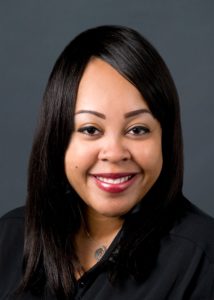 Representing our friends in the medical industry, please welcome Nicole Wilkerson to the First Option Family!
Originally a New Jersey native, Nicole moved to Georgia in the 10th grade, making Atlanta her home ever since! Originally an EMT, Nicole graduated as a Paramedic from Gwinnett Tech, working at Grady and around the world as a critical flight paramedic overseas in Kuwait, Turkey, and Dubai.
More recently, Nicole has helped families as a top-producing realtor before making the switch into mortgage origination. The reason is simple, she says.
"I've always wanted to help people, even before working in the medical field. What better way to help than finding families their dream home?"
"It's surprising how many people believe a home is out of reach, only to find out how easy it is to qualify! With the way rates are, it's becoming easier and easier. With a little bit of advice and coaching, anyone can qualify!"
When not working, Nicole's hobbies include reading and exercising her sales savvy at various shopping outlets in Atlanta. She recommends 4 Disciplines of Execution by Sean Covey and Mind Hacking: How to Change Your Mind for Good in 21 Days by Sir John Margrave. While shopping at Lenox Square Mall and Phipps Plaza, her favorite stores are Nordstrom, Saks Fifth Avenue, and Target.
"My favorite thing about the business is seeing that smile at the very end. When the documents are signed, the keys handed over—they know they've done something important. I plan on building on that success, seeing as many smiles as I can."
If you'd like to work with Nicole and start your journey into homeownership today, give her a call at (678) 288-8332, or you can reach her online!
Tags: Employee Spotlight