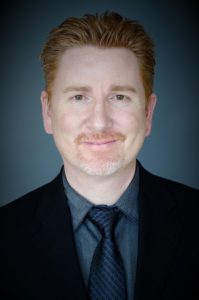 We're excited to welcome Mark White back to First Option Mortgage Phoenix! Mark combines his seasoned, decade-long experience as a Loan Officer with 8 solid years of working as a real estate agent. A Los Angeles native, Mark has moved back to the great state of Arizona to help homebuyers fund the biggest choice in their lives!
In his spotlight, Mark discusses what it takes to succeed in the mortgage industry and how helping homeowners in today's market impacts him personally.
"Success means demonstrating who I am to a customer while also offering the best benefits in a short amount of time. A Loan Officer's job is to share options with a client, and open up windows of opportunity. Focusing on that has created the best stories and opportunities I've ever had the pleasure to be a part of."
Customer satisfaction is an important process for Mark. Mark assists customers primarily over the phone, but talking with him feels more like a pleasant experience than a business transaction. This could be something he picked up from his father, a professional voice-over and radio-show host in San Diego.
"It all starts in how you say hello, how you present yourself. Whatever you're buying or selling, there's always a potential for doubt and worry. I show respect and put the choice in the customer's hands, and we take selling out of the equation. I'm helping them weigh out the pros and cons to find the best outcome for the situation."
Countless families have fulfilled their dream of homeownership thanks to Mark. He treats it like a friendly consultation, maximizing his experience as an agent and loan originator. That's the secret to his personal success. He's an officer you can connect with and trust on a personal level.
"The best salespeople? They're not actually selling anything. They're listening to a customer's need. It's like when you go to a mall and someone approaches you to sell a t-shirt. You're there to buy socks and now the salesperson feels embarrassed. If the salesperson's there to offer his expertise then both parties are just thankful that you're there. It's a totally different ballgame."
One of Mark's favorite thing is seeing those keys in a customer's hand for the first time. "You put those keys in their hand and it immediately changes into something incredibly rewarding for me."
"We have some of the best loan tools and programs, and it's exciting to see customers educated in them for the first time. They go from dreaming about owning a house to realizing this is a significant purchase that will change their life forever. They're stepping into something completely new and exciting. It's a house for someone right out of college. It's a home that children will grow up in. You can see that goal changing into a reality by the smile on their faces. It's immensely rewarding."
We'd like to say welcome back to Mark and his fiance back to First Option and to Phoenix! We look forward to seeing all the future families he assists and the success that is sure to follow!
If you'd like to talk to Mark about Loan Programs, Home Advice, or anything in between, get in touch with him today!
Tags: Employee Spotlight