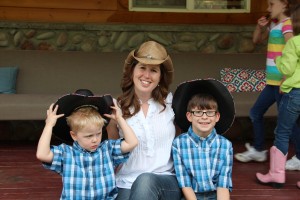 We are proud of every First Option employee. Together, we change lives every day. Because of the pride we have in our team members, we want to share a little more about them with you. In this employee spotlight series, one member from each of our nine branches will be highlighted.
We interviewed Mandi Henroid from our Salt Lake City branch to learn her favorite things about Utah and First Option.
Where are you from?
Salt Lake City, Utah
Just for fun… how tall are you, Diane?
5'7″
How many years have you worked at First Option?
7 months – I'm a newbie!
What is your favorite animal?
A wombat
Interesting choice… why wombats?
I think they're adorable!
What was your favorite TV show growing up?
Facts of Life
What do you enjoy most about Salt Lake City?
We live in a playground. Within twenty minutes of my home, I can be hiking, rock climbing or skiing. Plus, we're only a few hours away from amazing places like Arches National Park, Bryce Canyon and Zions National Park.
Who is your biggest hero?
The Dalai Lama. "Our prime purpose in this life is to help others and if you can't help them, at least don't hurt them." My husband is my other hero. He is honest to a fault and always has integrity in everything that he does.
How did you end up with First Option?
I developed a friendship with the Business Development Director of my branch, Diane. She suggested I come to work for her great company and I haven't been happier anywhere else!
What do you love most about your job?
The people! I absolutely love the First Option team. They are the nicest group of people I have ever worked with in one place and they are always so willing to be a part of the solution.
What is your greatest memory at First Option so far?
So far, our visit to corporate headquarters in Atlanta where I embarrassed myself horribly with my lack of verbal filter, but got a true glimpse at the leadership of the company.
Give us one parting piece of advice for homebuyers in Salt Lake City.
Trust your gut! If you feel like something isn't right, it probably isn't. It never hurts to do extra due diligence if you are worried about something.
Tags: Employee Spotlight