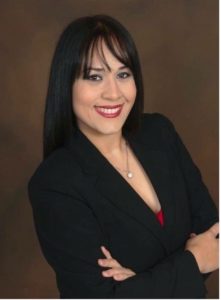 Our Family at First Option just keeps growing! This week, we're excited to welcome Desiree Rodriguez to the team. Originally a top-earning Loan Officer Assistant, Desiree has come to First Option as a Business Development Director. Today, Desiree assists families from all walks of life by showing how simple homebuying can be.
Primarily, Desiree navigates families through the pre-qualification process, assisting them through hurdles like reviewing documents, deadlines, and disclosures.
"My job is to give clear, easy instructions for the customer. I help set the foundation for the rest of their experience. Ensuring their confidence is a very rewarding experience."
Desiree is bilingual, assisting Spanish and English-speaking families with any confusion they might come across. As she continues to grow in the industry, Desiree dreams that she'll be able to travel the world in her lifetime.
"I want to travel to Portugal, Paris, and Switzerland. I love seeing how different cultures live."
We're excited to hear more about Desiree's success and the countless families she helps move into their dream home. If you'd like to hear from Desiree or need any help on your next Orlando home purchase, get in touch with her here!
Tags: Employee Spotlight