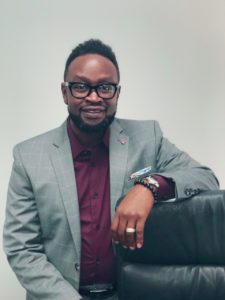 Meet our newest Branch Manager, Aldwin Parks. Originally a mortgage mastermind from his native Augusta, Georgia, Aldwin moved to test the industry in San Antonio, Texas before serving our country in two tours for the United States Army. Deployed in both Afghanistan and Europe. Aldwin uses the lessons he has learned from both his service and the mortgage industry to lead his team of passionate people into partnering with families that are seeking to make the largest, most meaningful investment in their lifetime.
"It's all about consistency and fortitude. Everything in life takes time and a little bit of patience."
Aldwin and his team are passionate when it comes to helping families from all walks of life, insisting that homeownership is always within reach. All it takes is that fundamental relationship between a curious homebuyer and a dedicated mortgage expert.
"I've just always followed that passion, and it's led me here. I don't build transactions. I build relationships, something that has always paid off for me."
From Germany to Afghanistan, Aldwin has met individuals from all walks of life. It helps to remind him that the world is vast and there is always someone in need of a helping hand. It was a life-changing trip in more ways than one—it's also where he  met his wife!
"It's a very hard comparison, the military and the mortgage industry. With lending, there's competition. You're always looking to get the best product for your customer. If anything, I have to compare the camaraderie of working with a well-oiled unit. We're all working towards the same goal."
When Aldwin isn't guiding homebuyers through their purchase, you can find him reading some of his favorite books or spending time with his family.
Aldwin and his team look forward to assisting anyone interested in everything about homeownership. If you are interested in getting in touch with Aldwin's team, contact them today!