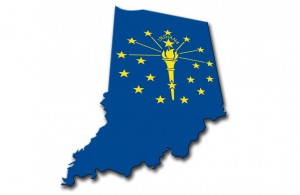 You were just approved for an FHA loan, congratulations; now what?  Coming up with the money for a down payment can be difficult for a lot of folks who utilize government-assisted loans but don't worry, you're not alone. Homebuyers with little or no money for a down payment have more than one option to consider when it comes to securing an Indianapolis mortgage.
There are several federal and state programs available that have been designed to assist with down payments and even closing costs. There are also some useful strategies to consider when thinking about where to obtain your down payment money from.
FHA Loans
An FHA loan is available to borrowers with as little as 3.5% down. That means if you're looking for an Indianapolis mortgage using the median home price of $153,386, your down payment could be as low as $5,368. With plenty of options in the $70-90K range, you could be looking at as little as $2,450 out of pocket for your down payment.
Local Programs
There are other local and state programs that are available to help families and individuals achieve the dream of homeownership. The Indiana Housing and Community Development Authority (IHCDA) offers programs that assist Hoosiers with making down payments, getting low interest rate loans and even special programs for families that live in rural areas.
The city of Indianapolis also provides free resources. The Division of Community Development, administers grants made available from the U.S. Department of Housing and Urban Development (HUD).  Homebuyers needing assistance can apply for grants made available through this resource.
Receive a Down Payment as a Gift
You are allowed to use money that has been gifted to you toward a portion your FHA loan down payment. There is, however, a right way and a wrong way to do it. If you choose to use a gifted amount, you must provide a down payment gift letter that includes the gifted amount, the property address, relationship of the gifter to the giftee, and a note that it is in fact a gift and not a loan.
Make sure you follow all of the rules required when taking a gift for a home loan down payment and follow your lenders instructions carefully. You do not want to find yourself in a bind when it comes time to close on your home because you did not cross all of your T's and dot all of your I's.
Borrow Against Your Retirement:
In most cases, you can take out loans against your 401k or Roth IRA that you can use toward the down payment on your home. You will pay interest on the loan, but the interest goes back into your account, as an offset to the earnings you forego and as long as you pay the loan back, it will remain non-taxed income.
If you are interested in speaking with one of our Indianapolis mortgage lenders about and FHA loan or the various down payment options that may be available to you, fill out our Fast Response form or give us a call in our branch office at 317-713-9500. Our experienced mortgage professionals are happy to sit down and discuss your needs. We look forward to hearing from you!
Tags: first option lending, first option mortgage, first time home buyer, Indianapolis Home Loan, indianapolis mortgage