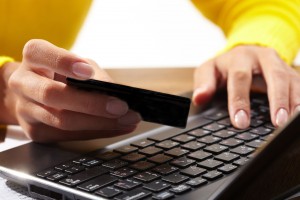 A lot of advice circulates on the blogosphere about how to pay off your mortgage quicker. One of the most common and oldest is as simple as it sounds: rounding up your monthly mortgage payment. Instead of paying the set amount every month, you round up to the nearest $100 increment. The logic is that you won't miss this small amount, but it still pays off big in the long run. But does rounding up your mortgage payment actually result in overall savings? We've run the figures so you can decide if it's right for you!
The Amount Matters
Rounding up your mortgage isn't going to do much if you pay $1,397 a month. Putting forth a few extra dollars on the bill each month might save you a few hundred, but not enough to notice. If rounding up means paying anywhere from another $40-99/month, this can save you thousands, even tens of thousands of dollars on a 30-year fixed rate loan. The lower your interest rate is, the sooner you'll pay the mortgage off as well by rounding up your payment—but on higher interest rates, even if it takes nearly as long as the original life of the loan, the total amount saved becomes a much higher figure.
Keep It Consistent
All of these savings only work if you stick to the system. This becomes the greatest challenge of rounding up your mortgage payment: You have to do it every month for it to actually work. If some unexpected expense surfaces, and you don't have any extra dollars to spare, of course paying what's due is fine. But if you slip into the habit of not rounding up, you're unlikely to see any savings by the end of the loan.
Plan to Settle
Even if you're consistent, rounding up your mortgage payment won't have a visible effect if you don't plan to stay in your house for at least the majority of the lifetime of the loan. Applying the strategy on starter homes or in places you only expect to live for a few years won't change much. You'll still be paying off the majority of the mortgage upon closing with whomever buys your home. Rounding up your mortgage payment only works if you plan to settle in your current home.
Calculate in Advance
If you think you can stay consistent with payments and plan to stay in your home for the long-term, rounding up your mortgage could be a good strategy for you to pay off your loan quicker. You should know what to expect in savings first, which you can determine using this calculator from HSH. This can establish reasonable expectations and keep your eyes on the prize.
We want to help you find your next home. If you're currently planning to purchase, refinance, or learn more about mortgage rates, simply fill out our Fast Response form. Our experienced mortgage professionals would love to sit down and discuss your needs. We look forward to hearing from you!
Tags: first time home buyer, interest rates 2013, mortgage education, mortgage interest rates, mortgage payment