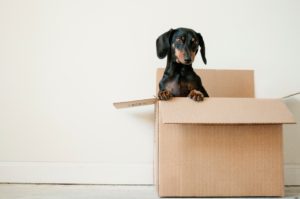 We live in a country where the majority of Americans do not actually live or own a home. Based on a recent study, 30-40 percent of Americans live in their apartment, and have their entire lives.
It feels like it's getting harder and harder to qualify for a house. You need every piece of history to determine if you're a good candidate to switch from apartment living to home ownership.

So, does a spotless renting history help with your mortgage application process? Today, we'll find out.

Some people believe that a mortgage is based solely on your credit score and income, but if you're a first-time homebuyer past rentals can play a huge role in you qualification. There are three things in particular that Lenders will look for to determine how good of a fit you are for a particular loan.

Evictions
Have you ever been kicked out of your apartment? Lenders will ask this question to ensure you're a safe investment and to minimize risk. They'll understand, but will want to know if it was due to some emergency issue or from regular payment issues. If an eviction is present in your history, they'll most likely speak to your old landlords.

The timing of the eviction plays heavily into account, as well. A more recent eviction will be closely scrutinized, where an older eviction might be lightly investigated. Evictions won't suddenly make or break a deal, but if your credit and income pop up with a series of serial evictions, it will quite possibly keep you out of a mortgage until most of these have resolved.

Credit Report
Your renting history actually plays hand-in-hand with your credit. In order for banks to audit your renting history, they'll have to take a look at your overall credit. Looking at this paints a large-scale picture about what kind of borrower you are.

Obviously, the lower your credit score, the less the bank will trust you with their money. But a good credit score and the knowledge that you've paid rent consistently  and on time will positively impact your score, going a long way towards getting you the best rates available.

Consistent Payments
Lenders will look to see whether you are consistent paying monthly deadlines-not just in full, but on time. That includes credit and utility bills.

Now, it doesn't have to be every month. Lenders understand, but a renter with consistent payments show that they do not take their financial situation seriously. Renters like this may not hold a firm financial control over their money, and may need time to understand this responsibility before taking on such a heavy loan.

Filling out a mortgage application can be more than a little scary, especially when it comes to filing for the first time. Providing paperwork you've never heard of, waiting to hear from other parties, it's more than a little daunting when you've rented your entire life!

In the end, it's worth it, and we'll show you how. Contact us online to ask us any questions about the home buying process. And if you are curious about how to buy your first house, contact First Option Mortgage on Facebook or Twitter!