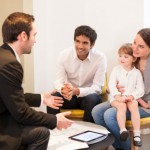 Real estate option contract forms
are legal agreements between the seller and the buyer of real estate. A real estate option requires the buyer to pay an option fee for the right to purchase a property.
However, it is not a guarantee that you will buy the property; it merely provides you the option to do so if you so desire. Once an option has been granted, the property owner is required to sell the property per the terms agreed upon in the option. These terms often specify both the price and timeline.
In fact, the terms spelled out within real estate option contract forms are rather clear and easy to understand. The question is whether or not you need an option in the first place. If you are purchasing property to build upon, or considering investment property, then an option is most definitely advantageous. Having one can protect you against increases in property valuations and changing market conditions.
However, they can also be risky. If you buy an option and choose not to buy/build within the specified time frame, you will lose your money. Further, while you can sell your option to anyone you choose, if you fail to sell it in time you'll likewise lose your money. Thus, it's something you will want to consider carefully and not seek before you have a plan in place to account for whatever possibilities might be on the horizon. 
We encourage you to contact First Option Mortgage today for more information about our services and the ways we can help you though the home buying process. We'll be glad to answer your questions related to real estate option contract forms and anything else you want to know about the real estate purchasing process.
Image Source: iStock.com/LDProd
Tags: Buying a Home, option fee, real estate option