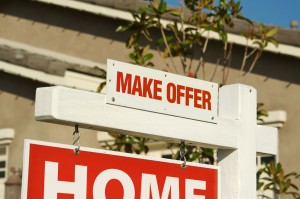 The Denver real estate market has been hot. Tight inventory, investor demand, and low interest rates fueled home prices and created a sellers market where multiple offers were being made on properties and the sales price was frequently above the asking price. Home sales were increasing by as much as
12% a month
during the peak-selling season. However, with interest rates on the rise and investor demand slowing, Denver is stabilizing in the favor of buyers. This is good news for a host of buyers looking to get in the housing market.
Home Prices Still Improving
While demand has slowed down, there are still plenty of buyers in the market to purchase and housing prices are still up 16.5% year-over-year. Purchasing now will still allow buyers to build equity in their investment as home prices continue to show a consistent upward trend in Denver, indicating strong and steady growth.
More Leverage
Because the pace of offers are slowing on homes in Denver, being more aggressive with your terms when you make an offer can save you thousands long-term. During the peak-selling season, some homes were drawing multiple offers within 24 hours of listing and most over asking price. With a slow down in the market, buyers have the opportunity to come in below asking price without worry that they will alienate the seller or loose the home. Bargaining is once again on the table.
Property Appraisals Back On Par
During the price squeeze the market experienced over the last several months, appraisals were often coming in lower than the asking price due to overzealous purchasing or a sheer lack of appraisals being able to keep pace with price increases. When an appraisal comes in low, the bank will typically ask the buyer to cover the difference at closing requiring more month on the table. With a slowing in the market, this scenario is less likely to take place, requiring less money down.
Welcome Back First-Time Buyers
Now that demand has slowed somewhat, first-time homebuyers who may be limited on their down payment and lack the flexibility to accept higher prices will have more luck in the market now that it has cooled somewhat. Those first-time buyers that may have been discouraged over their home search in the last few months can feel more confident moving back into the market.
Although demand has slowed, the overall outlook for Denver's housing market remains strong. If you're currently planning to purchase, refinance, or learn more about mortgage rates, simply fill out our Fast Response form or give us a call in our local branch office located at (303) 803-1900. Our experienced mortgage professionals would love to sit down and discuss your needs. We look forward to hearing from you!
Tags: 2013 Housing Trends, best time to buy a home, Colorado mortgage, Colorado Mortgage Lender, Denver Mortgage, Denver Mortgage Lender, first option lending, first option mortgage