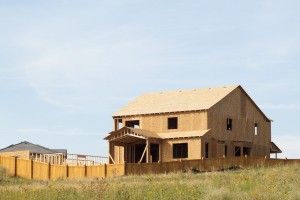 Move over Hot-lanta, the Denver housing market is getting even hotter. The Mile-High City continues to be an excellent option for both homebuyers and sellers.  In a recent report by Zillow the median price of for-sale homes in the Denver metro area is $369,000. This is great assurance for buyers that your investment will continue to see long-term appreciation.
How Has the Denver Housing Market Fared?
The Great Recession affected the Rocky Mountain city, but not nearly as bad as other regions of the U.S. Job recovery began as early as 2011 in Denver, according to the U.S. Department of Housing and Urban Development (HUD). And Colorado experienced a heavy influx of migrators during the recession. The state's raw beauty and Denver's urban sophistication attract many movers, especially younger transplants.
Yet the number of first-time homebuyers remains low for now. As the economy continues to improve, though, more and more people will be able to afford a home.
The number of Denver homes for sale increased 15 percent between April and May, while the number of homes sold increased 19 percent, according to Metrolist. This is a win-win for both buyers and sellers.
Overall it does not appear these positive trends will change during the summer months. If anything, the numbers will either level off or increase.
Denver is faring better than other metro areas. But Zillow's "May Real Estate Market Report" shows an extremely tight inventory in the bottom-tier priced homes, while 60 percent of the available homes are in the top tier. Denver buyers and sellers are currently in a competitive housing market with the rise in rent prices and job stability.
Be aware of bidding wars occurring above the asking price. Cash buyers are snapping up lower priced homes  and many contractors are looking to quickly flip a home for a profit. Be armed with a mortgage pre-approval to improve your chances of winning a bidding war.
What To Consider When Buying a Denver Home
Calculate your monthly mortgage costs to tap into Denver's healthy housing market. Our free calculator tool is an excellent resource to use as a buyer's guide. First Option also offers a complete mortgage process that includes a step-by-step overview of the purchase process, a free credit analysis to asses your current credit rating and ability to obtain financing, as well as credit coaching advice.
Armed with the above information, some of the important things to discuss with your Denver realtor include:
Your mortgage loan and price range.

The home size you're seeking and features you'd like.

Home features you strongly disliked from past homes.

Denver neighborhoods that best fit your budget and lifestyle, like do you want to be near a park for your children, or cut your work commute in half.


If a newly built home is an option.

Anything else that is relevant to your move or buy.
All the new inventory in Denver may make it seem like it is a buyer's market. It is not. Be patient and determined. Communicate clearly and regularly with your agent. You will find the Denver home of your dreams.
How Denver's Home Sellers Lead the Dance
That's right, sellers. You held out during the recession, and now you are in a fantastic position to sell your Denver home. Good for you!  Regardless, you need to plan and put effort into the sale. Here are some tips for you to consider:
First, set up a meeting with your mortgage lender. Figure out how much you have to pay off, and how selling your home relates.
Next, interview and hire a Denver real estate agent you are comfortable with. The realtor you choose should have experience selling your type of residence, be knowledgeable of your neighborhood, current on all modes of selling a home — from traditional methods to online marketing, and be someone you trust. Remember: You could be in a working relationship with the realtor for several months. It's important you get along. First Option has a great network of realtor partners that are pre-screened and familiar with the in's and out's of the Denver housing market. Give us a call and we can discuss your real estate needs.
Prepare your home for sale. Besides regularly deep cleaning your home and property, talk with the realtor about potential repairs you should or should not make and how they affect your asking price.
Now your realtor can list the home on the local multiple listing service (MLS), in newspapers, and on social networks.
Do your part and also advertise the property to family and friends so they too can share the listing either verbally or online to increase your chances of a quick sale.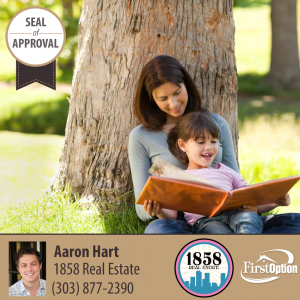 This post is brought to you in partnership with Aaron Hart, a First Option recommended Denver realtor. Aaron knows the Denver area extremely well and is a very hard worker. He loves helping people find their dream home. Learn more about Aaron at www.1858realestate.com and contact him today!
We're proud of our local First Option branch and the number of customers served. Complete our Fast Response form or call the branch at 303-803-1900 now to receive quality information on purchasing, refinancing or financing options in Denver. A skilled mortgage professional is here just for you!
Tags: Buying a Home, Colorado mortgage, Denver House Hunting, Denver Housing, Denver Mortgages, Selling Tips