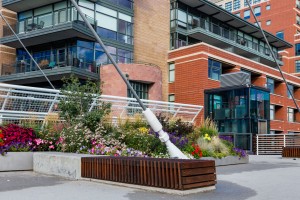 The Denver metro area has long been attractive for those wanting to move. What has not been so attractive for homebuyers is the competitive market over the summer and the lack of housing available for those falling in the middle income bracket. The Denver City Council, though, has your best interests in mind. The council passed the controversial Inclusionary Housing Ordinance (IHO) in a 7-6 vote in August. It is expected Mayor Michael Hancock will sign it, with it then going into effect on December 1. Will the Denver housing ordinance and the mayor's latest efforts make inner-city home buying more affordable, while providing more options?
Low Inventory For Denver's Housing Market
RE/MAX found housing inventory to be low for Denver in August. In RE/MAX's September National Housing Report, which tracks the MLS data in 52 metros, Denver was highlighted as having the second lowest amount of inventory in the nation after San Francisco. Denver had a 1.6-month supply of unsold homes, when cities with healthier housing markets have about a 6-month supply.
Denver Metro Association of Realtors' (DMAR) latest findings are consistent with RE/MAX, but offer a stronger local analysis. DMAR Market Trends Report for October reveal the area is experiencing a seasonal hit. Inventory is down, but bidding wars have cooled, leaving more room for first-time homebuyers. Some highlights: 
The average sale price of single family homes in Denver came in at $361,307, a decrease of 2.36 percent from August and increase of 7.13 percent from September 2013.
The median sale price of single family homes is still at $310,000.
Condos are making a comeback with transactions up 25.39 percent year-to-date and compared to 2013, with a median sale price of $180,000.
Anthony Rael, chairman of DMAR's Market Trends Committee offers encouragement:
"[Buyers are] sticking to their guns in terms of being picky and not feeling the need to settle. This has sellers becoming more flexible in negotiations and concessions than they were during the peak of the summer market. Mortgage interest rates remain at historic lows and are top-of-mind for buyers and sellers. Overall, DMAR Realtors share the sentiment that it's starting to feel like a balanced market once again."
Related resource: "The End of Denver's Tight Housing Inventory"
What Is Denver's Inclusionary Housing Ordinance?
The aim of Denver's latest ordinance is to not only provide more affordable housing options for would-be homebuyers or first-time homebuyers, but to also increase both housing inventory and the city's diversity. To do so, the ordinance is a revision of an existing law from 2002.
The new version requires developers building 30 or more development units — whether detached homes, attached or multi-family — to offer at least 10 percent of the inventory at prices targeting those with moderate incomes. In other words, those earning a minimum of 50 percent of the area's median income and not exceeding 95 percent.
Even as far back as 2002, developers could opt out of the ordinance by paying a fee — and many chose to pay the fee of roughly $100,000 rather than creating affordable housing. The new version of IHO, however, is rolling out in phases and gives more incentives and flexibility to developers. The opt-out fee was increased by 20 percent. But now developers have three zoning options on where to build, zoned by costs and needs of the area. Additionally, they'll receive a cash incentive when they do build affordable housing.
What's Next?
Only time will tell if the incentives outlined in the IHO will be enough to increase the creation of more housing options, or if home builders will find it more profitable to pay the opt-out fee. Yet as Rael comments, Denver's housing market is on an upswing. Those looking to buy should speak with a local First Option lender to get the latest on mortgage rates and to find the right mortgage for your situation. Give us a call today at 303-803-190!
Tags: Denver Colorado, Denver House Hunting, Denver housing inventory, Denver Mortgage