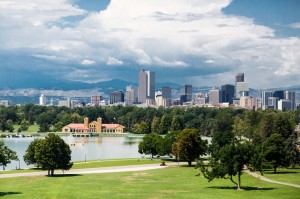 Denver has become the housing market that just won't stop. When the national recovery began, Denver real estate prices reflected the steady increases seen throughout the U.S. Unlike most markets, though, Denver home values never stopped increasing.
Deemed a "hot housing market" months ago by analysts, Denver has fully recovered from the recession. Recent figures from the S&P/Case-Shiller Home Price Indices placed the city's home values at an all-time high. These price leaps are great news for current homeowners who are watching their houses appreciate, but new buyers entering the market have to be strategic.
Overcoming Sticker-Shock
Denver views Dallas, Kansas City, Phoenix, Salt Lake City, and Seattle as its regional competitors, because many workers from those cities migrate to Colorado for new jobs and other employment opportunities. Seattle's median home value is nearly $100,000 above Denver's, but most of the other cities have much more affordable housing markets. The price tags on most Denver homes for sale can be a shock to Texans and other Midwest migrants.
Expecting higher prices is the first preparatory step new Colorado homebuyers should take. The next is understanding the strength of Denver's housing market. While price gains have slowed in most other cities, real estate in the Mile High City continues to appreciate. This means a house is more than a home—it's an investment. New residents and first-time homebuyers may have a more difficult time acquiring a home, and they may need to adjust their budgets to prepare for a higher monthly mortgage payment, but once they're in, the only direction to go is up.
To gain a sense of the home and mortgage you can afford, use our mortgage calculator before you begin browsing Denver real estate listings.
Rent Is Money Spent without Equity Built
Because median home prices have hit a new high, many people moving to Denver decide to rent until they can save up more money for a down payment, or until the market becomes more affordable. Unfortunately, as The Denver Post reported, units are now harder to come by, with many investors taking advantage of the price gains by selling off their rental properties. The competition for single-family and attached rental homes has become fierce.
Would-be renters sometimes have no other choice than to buy a home—which, ultimately, is for the best. Renting has historically been more expensive than homeownership, and rent is money spent without equity built. Additionally, increases in the housing market show no signs of stopping, so the longer homebuyers wait, the more they'll have to pay.
The tighter competition among renters does benefit existing investors, as well as current homeowners who are looking to purchase a second home as a rental property. Houses in Denver, whether they're a primary residence or investment, are appreciating at the same levels. For those who have the means, buying a second home can be a lucrative source of rental income.
The Future of Denver's Housing Market
Any time home values steadily increase at the rates seen in Denver, there is always the fear of another housing market bubble. The crash that prompted the Great Recession has made many homebuyers more cautious about trusting "sure-fire" real estate investments. There are two pieces of good news to assuage those fears:
The increases in Denver home values have slowed and become more sustainable. Though current market figures are nearing the level that RealtyTrac deems "inherently unaffordable," The Denver Post reported that other figures are balancing these prices out. Unemployment rates are decreasing, wages are increasing, and stock portfolios are nearing pre-recession levels. As incomes rise, and home values continue to make slower gains, the housing market will maintain its current healthy balance.
Legislation passed during and after the recession penalized dangerous lending practices and put a stop to fraudulent lenders. As long as homebuyers consider only the houses within their means, and they budget to afford their monthly mortgage payments, they'll avoid the risk of defaulting.
With home values increasing, the number of rental properties diminishing, and the housing market stabilizing, the time to purchase in Denver is now. We're adept at helping first-time homebuyers enter this market, and we'd love to help you! Fill out our Fast Response form or call the branch at 303-803-1900 now to receive quality information on purchasing, refinancing or financing options in Denver. A skilled mortgage professional is here just for you!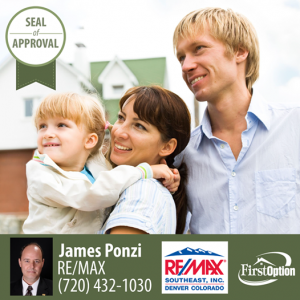 This post is brought to you with James Ponzi, a Denver realtor First Option recommends. James is a strong negotiator and always makes sure his clients get the best deal possible. Call James today!
Tags: 2014 Housing Trends, best time to buy a home, Colorado mortgage, Denver Mortgage, first time home buyer, house hunting, housing market statistics, Real Estate