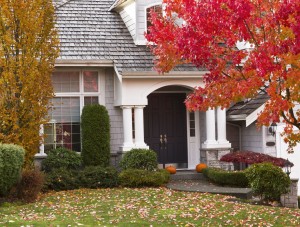 Metro Denver has once again posted double-digit gains in home prices as reported through the end of July, according to the most recent
CoreLogic report
released last week. This represents the 18
th
consecutive month the metro Denver area has experienced year-over-year price index growth. While price increases are expected to slow some with seasonal demand, gains are still expected across Colorado's major markets. So, what does this mean to potential homebuyers and current homeowners in Denver?
Time to Get Off the Fence
Interest rates are not expected to hit the all-time lows again and are actually predicted to continue to rise in the coming months. This means that if you have been on the fence about purchasing and have not already taken action, now is the time! With house prices and interest rates on the up and up, there is no time like the present to hit the Denver market and find your next home.
This time of year is also a great time to be in the market because demand has softened slightly, coming out of the selling season, and you will be less likely to contest with multiple bids on homes. You may even have some wiggle room for negotiation with the seller, so get pre-approved and begin your search before prices and interest rates creep up any further.
Access Your Equity
Has there been a home renovation project that you've been meaning to tackle? How about some credit card debt that you have been dying to pay off? With gains for 18 continuous months in the Denver market, now may be a good time to consider tapping into some of your equity by taking out a line of credit or second mortgage. These types of home loans can be offered at competitively low rates, and are typically tax deductible. This means you can use this money to pay off higher interest debt and receive a tax gain at the end of the year for it as well.
If you're currently planning to purchase, refinance, or learn more about mortgage rates, simply fill out our Fast Response form or give us a call in our local branch office located at (303) 803-1900. Our experienced mortgage professionals would love to sit down and discuss your needs. We look forward to hearing from you!
Tags: Colorado mortgage, Colorado Mortgage Lender, Denver Mortgage, Denver Mortgage Lender, first option lending, first option mortgage