On a visit to a Disney theme park, a little girl and her mother came to a fenced-off construction site. To her mother's dismay, the little girl threw her favorite Disney doll, Belle, over the fence. When the park staff retrieved the doll, it was in a sorry state, spattered with mud with a torn dress and bedraggled hair. Attempts to find a replacement in the shop proved futile: Belle had been replaced by a newer model. So the doll was taken first to a makeup artist, who washed and styled her hair, then to the wardrobe department, where she received a new dress, and finally to a "party" with other Disney princesses, where a photographer happened to be in attendance.
Good as new, Belle was returned to her owner that evening along with a photo album that showed what a great time she'd had during her "makeover". Later, in a thank you letter, the girl's mother described the moment of Belle's return as "pure magic".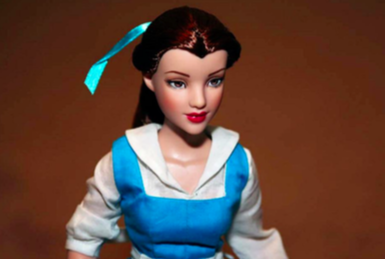 Create A Magical Experience
What motivates employees to go above and beyond the call of duty to provide this kind of memorable customer experience? It's not magic, but method. The theme park team didn't consult a script or take instructions from their manager. They did what they did because Disney created a culture where going the extra mile for a customer comes naturally.
Such devotion to customer service pays dividends. Companies offering an exceptional customer experience can greatly exceed competitor performance. Emotionally engaged customers are typically three times more likely to recommend a product or service and to repurchase it themselves.
Impact Customers At Every Touch Point
Delivering an exceptional experience is especially important in a world where customers interact with your brand at many different points – in person, through social networks, through advertising. With each interaction, every employee has influence in the outcome of a customer experience. That's why it is so important to think about how, with every step you take, you can influence the experience to provide the most exceptional one each time. Consider the delight of the little girl who thought her doll was gone for good. You can only imagine the JOY that girl felt.
"Sponsor" Your Customers
At First Option, we often explain the most meaningful part of our job, or why we do what we do through a story of a customer's delight. We consider what we do the opportunity to "sponsor" each of our customers and their goals of homeownership.
This mindset creates meaningful partnerships between people and organizations. Through sponsorship, a business demonstrates a commitment to advancing customer lives.
Decide for yourself with each interaction, whether a customer or with each other, HOW YOU can be the Official Sponsor of that person, in that moment, throughout that transaction, and over time. You may become their biggest cheerleader or the person who helped them get through a tough time.
Tags: leadership