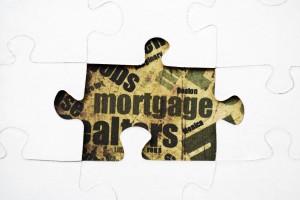 Outside of the fact that mortgage rates continue to maintain levels that would have been unheard of even just five years ago, the hassle of making two mortgage payments each month can be incentive enough to want to combine your first and second Arizona mortgages into one monthly payment.
The Benefits of Consolidating
The benefits of consolidating are many. It is likely that the rate on your second mortgage is higher than the rate on your first. By combining them and taking advantage of today's rates, you could potentially save hundreds of dollars each month on your home loan, not to mention the thousands in interest you will save over the life of your home loan.
Also, if you are currently on an adjustable rate mortgage this is a great time to move your mortgage to a fixed rate loan and avoid the rate hikes that will likely occur as rates begin to creep up in the coming years.
How it Works
If you are currently carrying two Arizona mortgages on your home and would like to consolidate them into one, the first thing your lender will do is find out what your CLTV (combined loan-to-value) is.
For example if your first mortgage is 80% of the appraised value and the second loan in 15%, than your combined loan to value ratio is 95%. If the CLTV is more than 80%, you will likely be required to pay mortgage insurance, so be sure to look into what the monthly cost will be and make sure your new lower interest rate will offset it.
You can refinance through a number of different programs, depending on the loan that you are currently carrying. FHA, HARP, VA, and conventional home loans are all a possibility. Your lender should be able to provide you with an option that makes financial sense so you can take full advantage of today's low rates.
If you would like to speak with on of First Option Mortgage's Arizona lenders about consolidating your home loans, making a purchase, or want to find out about our rates, simply fill out our Fast Response form or give us a call in our local branch office located in Scottsdale at (480) 751-3400. Our experienced mortgage professionals would love to sit down and discuss your needs. We look forward to serving you!
Tags: arizona mortgage, first option lending, first option mortgage, Phoenix Mortgage