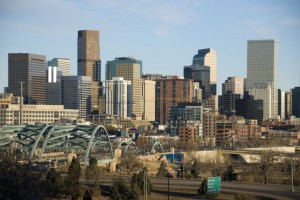 Foreclosure rates have increased in recent months in Denver,
according to RealtyTrac
. Foreclosure filings increased 2.7% from March to April 2014—and were up 21.2% compared to April 2013. Market analysts have been quick to note the actual numbers remain significantly lower than in the most difficult years of the recession, but these statistics reveal that many households in Denver are still struggling with mortgage payments. If you need to refinance to secure a lower rate, the Home Affordable Refinance Program (HARP) is a smart choice for Denver homeowners.
What Is HARP?
HARP began as a part of the American Government and Reinvestment Act, targeted at homeowners who needed to refinance but may not have been eligible for other methods of refinancing. As the program evolved, it expanded its eligibility, giving more people access—particularly households with underwater mortgages. In the past five years, HARP has saved countless Americans thousands of dollars every year, including thousands of Colorado homeowners. In some months the program accounted for as many as 20% of all U.S. refinancings.
What Denver Mortgages Are Eligible?
Any Fannie Mae- or Freddie Mac-backed mortgage obtained on or before May 31, 2009 is eligible for HARP. While many banks and investors require a minimum credit score of 620, Denver homeowners can refinance through First Option with scores as low as 580, and their debt-to-income ratio can also be up to 50%. As mentioned, HARP is also available to those with underwater mortgages; First Option allows refinancing on loans as much as 200% of the home's appraised value. If you purchased a home in Colorado and settled a mortgage in time to be eligible for HARP, you may be able to refinance and secure a lower rate, which can alleviate some pressure from your monthly mortgage payment, and save you thousands over the lifetime of the loan.
For more details about the most recent changes and stipulations of HARP, read our overview here.
Will I Save by Refinancing?
If you're struggling with an underwater mortgage in the Denver area, or if you just want a lower rate than the one you currently have, HARP may be a good choice for you. Refinancing has helped millions of homeowners over the years, and depending on your current mortgage rate, you can save hundreds off your mortgage payment every month through HARP. Current Denver mortgage rates hover around 4.0%, close to the national average of 3.97%. The exact rate you obtain will depend on a number of factors, but contact a local Colorado lender today to begin looking into your options!
If you're interested in  purchasing, refinancing, or learning about our low down and no down payment financing options in Denver, simply fill out our Fast Response form or call our local branch at (303) 803-1900. Our experienced mortgage professionals would love to sit down and discuss your needs. We look forward to hearing from you!
Tags: Colorado mortgage, Denver Mortgage, government assistance, Government programs, HARP, HARP 2.0, home mortgage, mortgage education, mortgage interest rates, refinance, refinancing